With only 3 ingredients and 5 minutes, you can make these apple – dulce de leche oat bites. Easy and delicious!
I was trying to figure out what to make for snack the other day. If I ask my boys, their answer usually is chocolate, or a mixture of chocolate, dulce de leche, and cookies. Hmm, they seem to like desserts. Although this blog has mostly dessert – sweet recipes, we don´t eat like that every day. My struggle every day as a mom of boys, seems to be, to make meals that leave them satisfied for more than 2 hours, and oats always come to the rescue!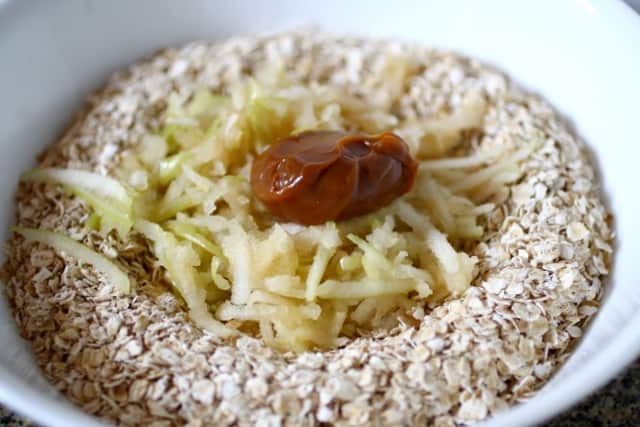 Super simple! oats, grated apple and dulce de leche. I used green apple because the dulce de leche enhances the sweetness of the apple and left the peel to have more fiber.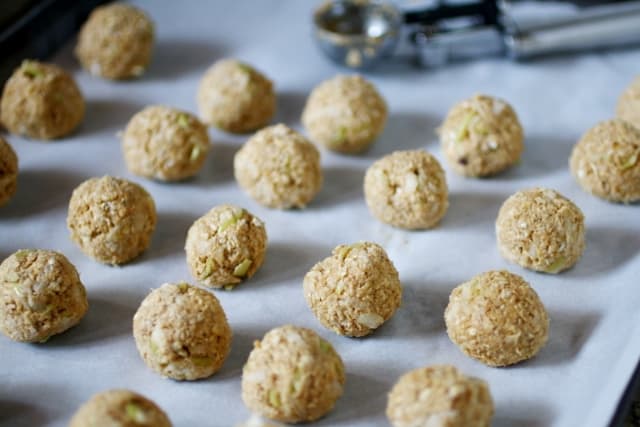 Kids can help form the balls. Another good thing about these energy bites? they don´t need to rest in the refrigerator before eating them.
These oat bites or energy balls are soft, with a hint of dulce de leche and  a good amount of fiber.
If you liked the recipe above, please consider rating the recipe and leaving a comment below! and share your picture on Instagram with the hashtag #chipabythedozen
I'm sharing this post at Fiesta Friday (cohosted by Suzanne @ apuginthekitchen and Ginger @ Ginger and Bread)
[mpprecipe-recipe:41]
Save
Save
Related posts: