Print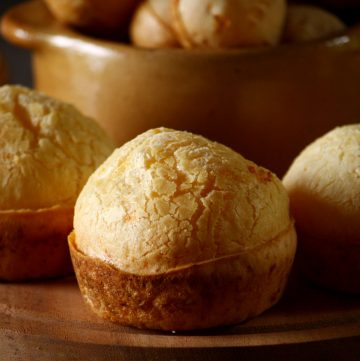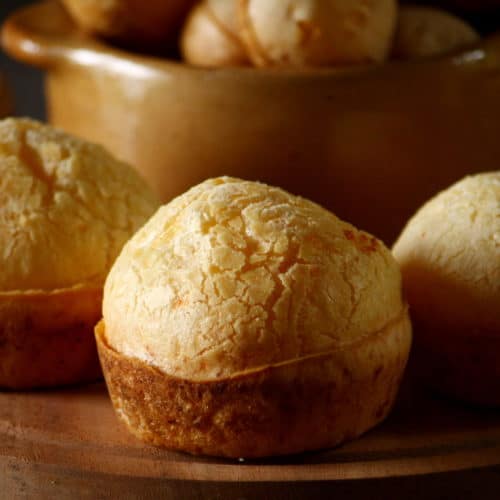 Chipa Licuadora - Easy Gluten-Free Bread
Easy to make. This gluten-free bread is a taste of Paraguay.
1

cup

milk

(236ml)

1/2

cup

vegetable oil

(118ml)

1

cup

grated cheese

here we use Paraguayan cheese, it's like queso fresco, but you can use any cheese that doesn't have a very strong flavor (113) I used Trebol brand

2

eggs

1-1/2

teaspoons

salt

3

cups

cassava flour

(366g)
Preheat the oven to 450°F/232°C and grease 2 (12 cups) muffin tin.

In a blender add the first five ingredients. If your blender is big and can handle it, add all ingredients and blend. If not, add a cup of cassava flour at a time. The rest can be mixed with a spoon.

Fill muffin tins halfway. Bake for 15 to 20 minutes.
Enjoy them while hot. They are not very yummy after a few hours :( If you want to make it more Paraguayan, add a teaspoon of anise seeds to the batter. Another name for cassava: manioc, yuca.