Today I'm sharing with you 4 amazing fall recipes. Three main dishes and one cute and delicious dessert.
Welcome to #CookBlogShare #38! I'm so excited to be hosting this weekly link party where we share recipes and comment on each other's cooking creations. If you've got a recipe this is the perfect place for you to share!
Next week, #CookBlogShare will be hosted by easypeasyfoodie.com 
4 Delicious Fall Recipes
It's starting to cool down a bit here in Kentucky, and all I can think about is homey, hearty comfort food.
So, for today I chose 3 savory dishes that work great for midweek dinner and a delicious cupcake for dessert.
Lentils are a great source of protein, fiber, carbohydrates, and minerals. Come over to Simple Gluten-Free Kitchen where Neetu shares how to make this simple and delicious dish made with Daal (lentils) an everyday food for the majority of Indians. Such a comforting dish!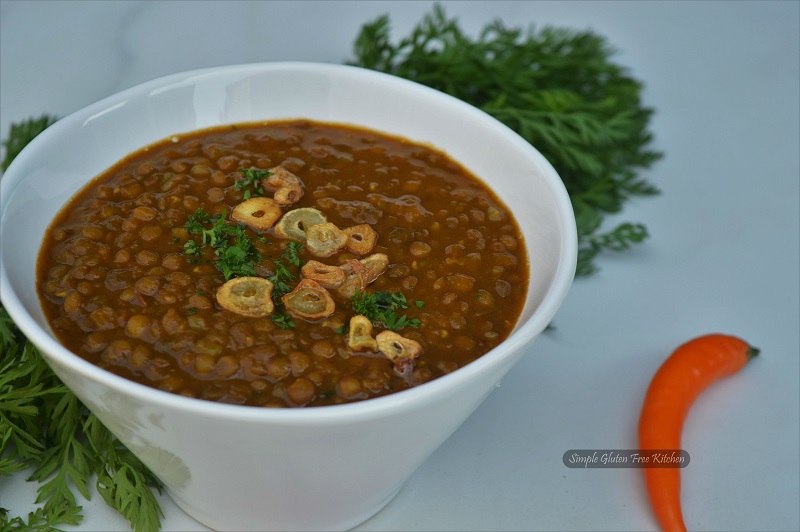 Chicken curry is a favorite at home, especially leftover curry. The flavors get better overnight. Corina at Searching for Spice shows us how to use leftover curry and pair it with marrow. Great for a quick midweek meal.
This stew features delicious Spanish flavors like garlic, smoked paprika, and olives. Eb, from Easy Peasy Foody shares how to make this in only 30 minutes, and all in one pan. Grab some bread!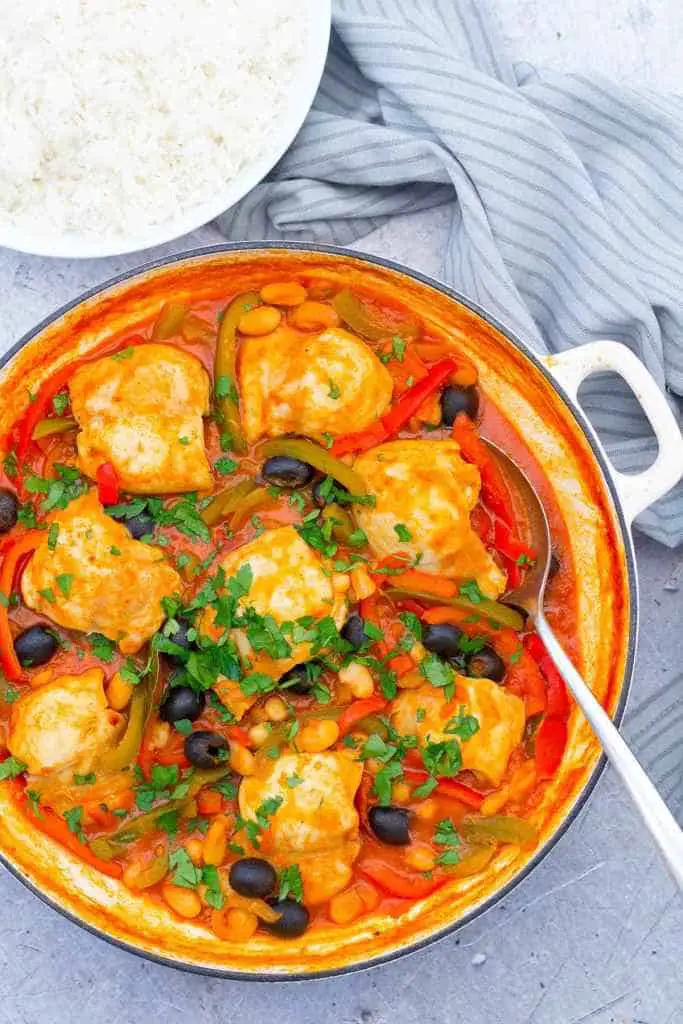 The perfect treat for this fall! Cute and full of flavor. Lou from Crumbs & Corkscrews shares these adorable cupcakes and if you can't get ahold of pumpkin spice, she has you covered! Get ready to bake!
#CookBlogShare Week #38
If you are new to this link party please take a moment to read the guidelines below. Joining is very simple and you are welcome to share your old and new recipes (there is no specific theme and all recipes are welcome).
You can link up any foodie posts you have. Both old and new posts are welcome as long as they have not been linked to #CookBlogShare before.
Link up a recipe or foodie post by clicking the blue 'add your link' button below and following the instructions. You can link up to 4 posts.
Add a link from your post back to this post (so everyone else can find it and link up too!)
Add the  #CookBlogShare badge to your post (Code below – for WordPress copy and paste the code below into the text view of your post).
Comment on some of the other recipes linked up here (at least 2 for each link you added but the more you can the better) and generally share the love with a bit of social media action!
Plus comment on either this post or one of the posts labeled HOST in the linky.
Have fun and get ready to Cook Blog Share
You can also post your recipes on the Cook Blog Share Facebook Page.
I'll be visiting all the blogs participating in the link party and share your recipes across all the major social media channels as well as pin them on to the Cook Blog Share Pinterest Board.  If you tweet a link to your recipe to me, @chipabythedozen, using #CookBlogShare I'll do my best to retweet it!
Please use #cookblogshare when sharing your recipes on Instagram – we can 'swap' more 'likes' and comments.
Next week your host will be easypeasyfoodie.com
Thanks for participating and sharing!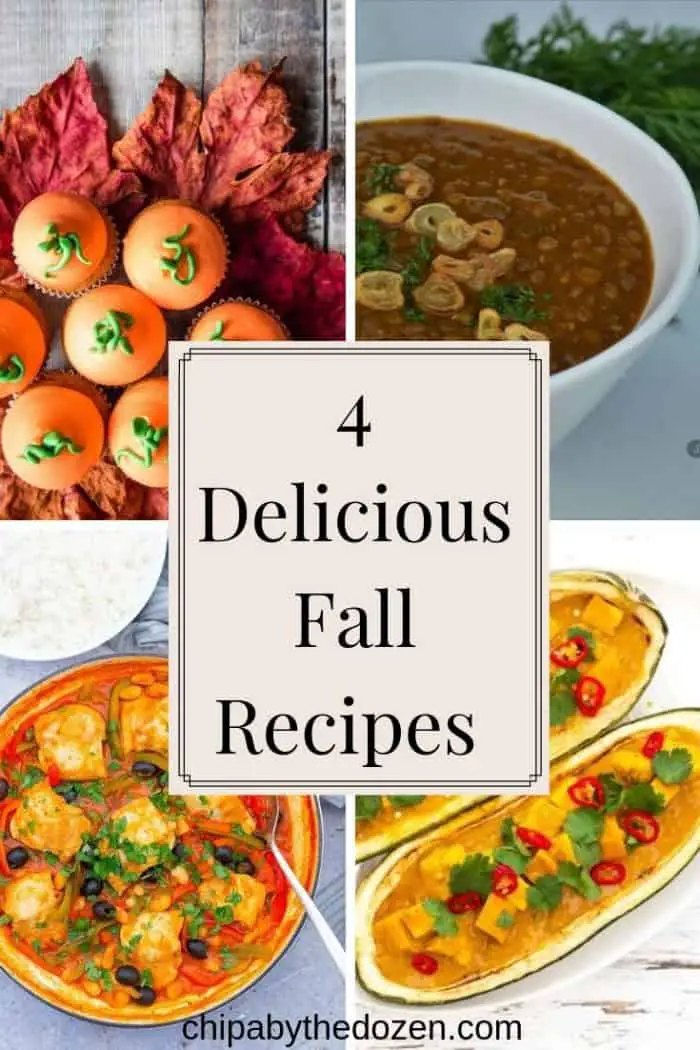 Just to remind you, by joining in you are giving the #CookBlogShare hosts permission to use your pictures in a round-up and on social media, if your recipe is selected to be featured!