Hello! Welcome to Chipa by the Dozen
What kind of recipes will I find?:
In this blog you will find many dessert recipes (my favorite), quick breads and yeast breads, some healthy recipes and some Bolivian recipes. What do these recipes have in common? They are easy to make. Most take little time to prepare and I try to explain in detail each step, thus helping those who never entered a kitchen before, but want to serve their family and friends something delicious that will not fail.
Desserts. The first time I traveled to the United States I fell in love with their desserts. Such variety! Most of the dessert recipes that you will find in this blog are adaptations of other blogs based in that country, with the ingredients that we can find in Paraguay. One of my favorites for its simplicity and my love for dulce de leche is this No bake dulce de leche cheesecake.
Quick breads / muffins. I try to use fresh fruits, and mostly from our yard. Many of these recipes can be mixed in a single bowl and enjoyed within 1 hour from the time you start to prepare it until you are ready to serve it and enjoy it. Try this Banana bread.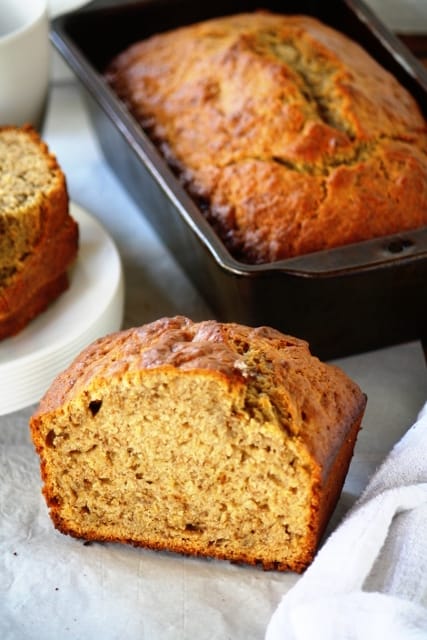 Yeast breads. I love to watch my dough grow. The eagerness to see in how many hours will be leavening because it is cold, or the excitement of knowing that we will enjoy the bread in less time because inside the house is about 33 °. Description of each step with photos, will help you make a delicious bread that will impress everyone. These cinnamon rolls for example ..
Healthy recipes. This year I decided to improve the way we eat at home. No, it's not easy. I am learning and I'll share with you the new recipes that are being developed in my kitchen with the help of my boys. Lots of oats, fruits and cocoa powder, because chocolate is essential! Take a look at these Chocolate avocado energy bites.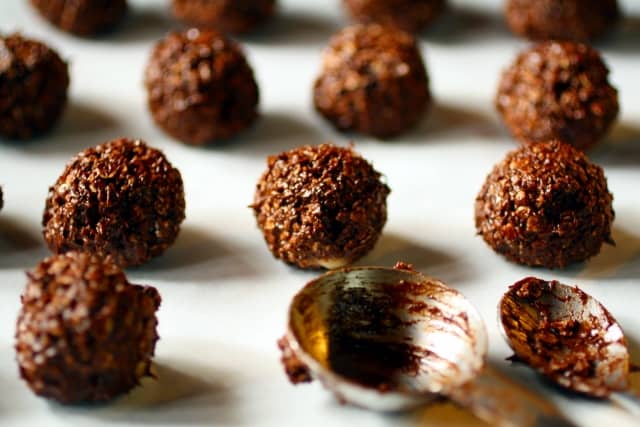 Bolivian Recipes. Simple and full of flavor. With ingredients very common for many South American countries. Almost all the recipes passed by my mom. You're going to love this Chicken majadito!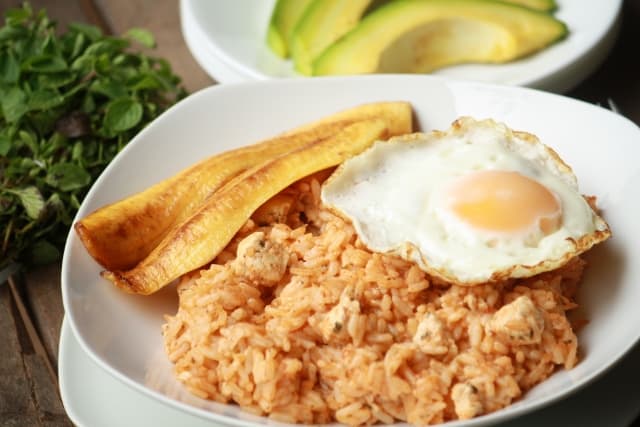 How Chipa by the Dozen started and a little of who I am
I am a Bolivian, married to an American who grew up in Africa. We live in Paraguay where we are raising our 3 boys.
I was born and raised in Bolivia. I wasn't interested in cooking. I saw my mom start cooking lunch at 9am. She spent 3 hours making lunch! And I didn't want that for myself. She insisted that I learn to cook, and I always avoided doing it. The day I got married, my mom gave me my first cookbook. A book of Bolivian food called doña Piedades, and that is how everything started. I started cooking with that book and really enjoyed cooking that way; my library grew and with it my knowledge in the kitchen.
With my husband we work in Paraguay as evangelical missionaries. At home, there are always people coming and going. Groups that come to help build something, others come to visit and others to learn some culture and language. One of those groups was the one that inspired me to start this blog to share the recipes I was serving them while they were in Paraguay (before that, I was emailing the recipes), they said that it would be much easier to have them in one place and that way, they could also share it with other people. A few months after that, I started chipa by the dozen.
What is Chipa? Chipa is a donut-shaped bread made with manioc/yuca flour, corn flour and cheese; it has a crunchy crust and inside is kind of gummy/chewy. This bread is sold in the streets and is much enjoyed in Paraguay. Find the recipe for Chipa almidón (Paraguayan gluten-free bread) here.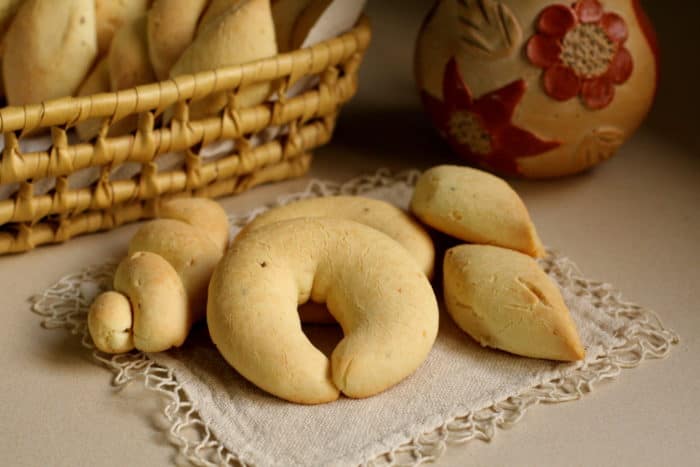 Note: I recently moved my blog from blogger to wordpress. I am still in the process of separating my recipes, so you might find some posts in both languages.
I'm not a native English speaker, so please forgive me if my writing doesn't make sense sometimes. I try my best to express and explain the recipes. If you see mistakes or don't understand something, don't hesitate to drop me a message at [email protected]
Thanks for stopping by!
Lizet