Bolivian-style chicken salpicón is a dish with shredded chicken and vegetables, often served with rice.
(updated recipe)
Whether it's hot or cold, this Bolivian-style chicken salad is going to have your family begging for more. It's a cheap dish, almost everything can be prepared in advance, and it looks good enough to serve on special occasions.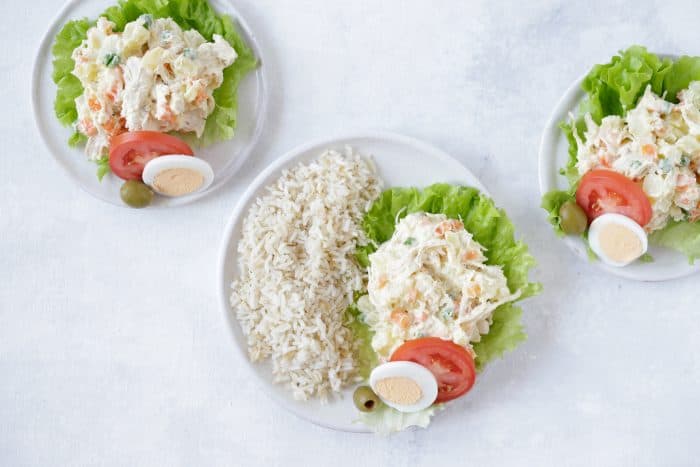 What is Salpicón?
Salpicón (hodgepodge or medley in Spanish) is a dish prepared with cold ingredients already cooked and diced or shredded. It can be chicken, fish, or shellfish, with a vinaigrette dressing or a mayonnaise-based sauce.
This dish is served as a salad in many Latin American countries.
Bolivian Style Salpicón
The Bolivian recipe for chicken salpicón is very similar to the recipes from neighboring countries, but the peculiarity is that it is often served with rice.
It is a very popular dish prepared for birthdays and weddings since it is a cheap meal and it goes a long way if you add more potatoes.
Ingredients for Chicken Salpicón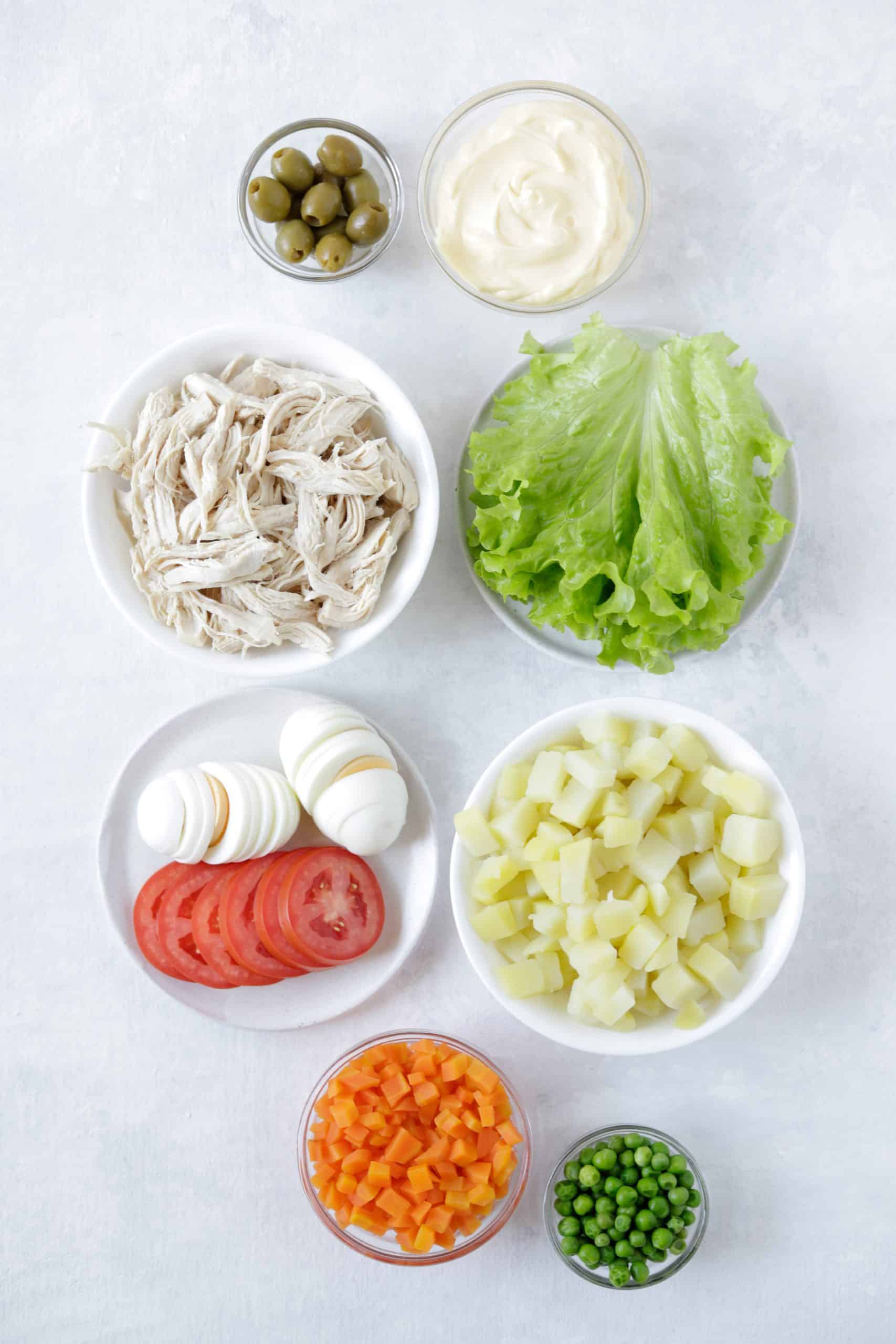 Chicken breast: Cook with enough water, onion slices, and bay leaves to give it flavor, and shred once it is cold.
Potatoes
Carrots
Peas
Mayonnaise
Tomatoes
Boiled eggs
Lettuce
Olives
How to make it:
The preparation of this dish is very simple, but it takes a little time since you must cook each ingredient separately.
My advice is that you season each ingredient when cooking it. Add enough salt, so when mixing everything, you don't need to add more.
I like to start with the chicken breast because it takes longer than the rest of the ingredients and takes a little longer to cool and then shred.
Then the eggs.
When you cook potatoes you need to be vigilant. Potatoes cook quickly, and if you're not paying attention they'll fall apart and end up more like a mash. I like to set a timer for 5 minutes, remove a piece, taste it, and then set the timer for another 2 minutes, depending on how they feel. They should be cooked, but firm.
Carrots are more forgiving, and if you go over 8 minutes, they are still good.
Frozen peas are delicate. They cook for a short time. I do not recommend that you use canned peas.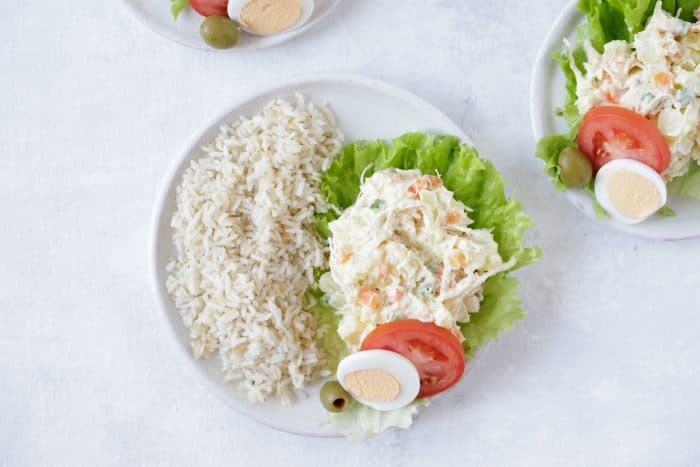 How to serve Salpicón
The number of servings on the recipe card is 6 if served with rice as the main dish.
If you want to serve it as an appetizer, you'll get 8 to 10 servings. You just have to increase the number of olives.
Place a piece of lettuce on a plate, add salpicón, and decorate the dish with sliced tomatoes, sliced hard-boiled eggs, and olives.
Variations
Use shredded beef
Add 200 grams of broccoli (about 7 oz)
Add 80 grams of string beans (almost 3 oz)
Add 100 grams of corn (3.5 oz)
Recipes you might like: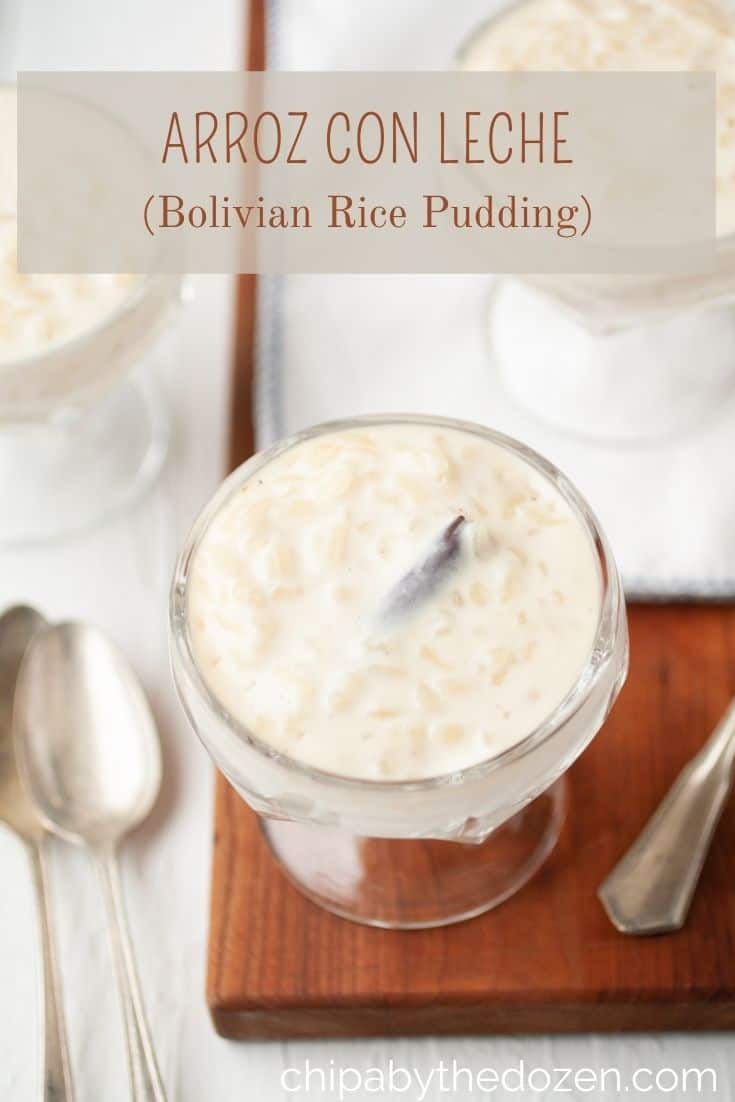 (Updated post and pictures from October 13, 2011)
 If you liked the recipe above, please consider rating the recipe and leaving a comment below! and share your picture on Instagram with the hashtag #chipabythedozen
Recipe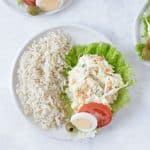 Print Recipe
Salpicón (Bolivian Style Chicken Salad)
Bolivian-style chicken salpicón is a dish with shredded chicken and vegetables, often served with rice.
Ingredients
600

g

boneless chicken breast

(1 whole chicken breast)

½

onion

2

bay leaves

2

teaspoons

of salt

800

g

diced potatoes + 1 tablespoon salt

(2 potatoes)

200

g

diced carrots + 1 teaspoon salt

(1 carrot)

50

g

frozen peas

(¼ cup)

320

g

mayonnaise

(1 and ½ cups)

6

lettuce leaves

3

hard-boiled eggs,

sliced

2

sliced ​​tomatoes

6

olives

Serve with rice
Instructions
Chicken breast: add the chicken breast to a medium saucepan along with the onion, bay leaf, 2 teaspoons of salt, and cover with water. Bring to a boil and cook for 20 minutes, or until the chicken is cooked. Let it cool and shred.

Potatoes: Add the potatoes to a medium saucepan, cover with water and add 1 tablespoon of salt. Once it starts to boil, set a timer for 6 minutes. Take out a small piece of potato and see if it is cooked, but firm. Drain.

Carrots: In a small saucepan, add the carrots and 1 teaspoon of salt. Cover with water and cook for 8 minutes. Drain.

Peas: In a small saucepan, bring a little water to a boil. Once it boils, add the peas and cook for 5 minutes. Drain.

Once everything is cool, add the chicken, potatoes, carrots, peas, and mayonnaise to a large bowl. Mix carefully so as not to mash the potatoes. If desired, add salt.

Serve: on a plate, place 1 lettuce leaf, add the chicken salad on top, and garnish with sliced tomatoes, sliced hard-boiled eggs, and olives.
Notes
The number of calories is only for the salpicon, without the rice.
Nutrition
Serving:
403
g
|
Calories:
643
kcal
|
Carbohydrates:
30.13
g
|
Protein:
30.2
g
|
Fat:
44.38
g
|
Fiber:
4.8
g