Chipa almidón. The most popular chipa in Paraguay. They are found in the streets, most commonly in the shape of a donut.
Fourth and last recipe for chipas! I hope you have enjoyed these Paraguayan recipes.
Chipa almidón is what you find in the streets. The one you buy after school, when you travel by bus or when you want to invite foreigners' something very Paraguayan.
As I mentioned in the other posts, I am very grateful to my friend Jazmín de Lo de Jaz for having shared her favorite chipa recipes with us.
For this last recipe, she was able to find the person who created this recipe and we had the privilege of being able to make it with her. Thanks Blanca!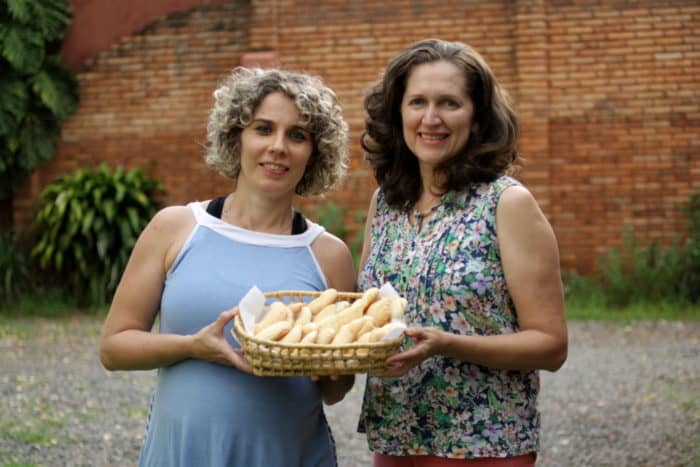 Tips from Blanca for a good chipa:
1. Taste your dough: every cheese has a different amount of salt, so try your dough to see if it lacks salt.
2. Let the dough rest before kneading: although with the little time we had to make this chipa almidón, we skipped this step, Blanca emphasizes that it is important to let the dough rest for at least an hour.
3. Add the milk little by little: if the dough breaks a lot or it cracks and doesn't want to come together, it is because it needs a little more liquid. If possible do not add more starch, it loses its texture.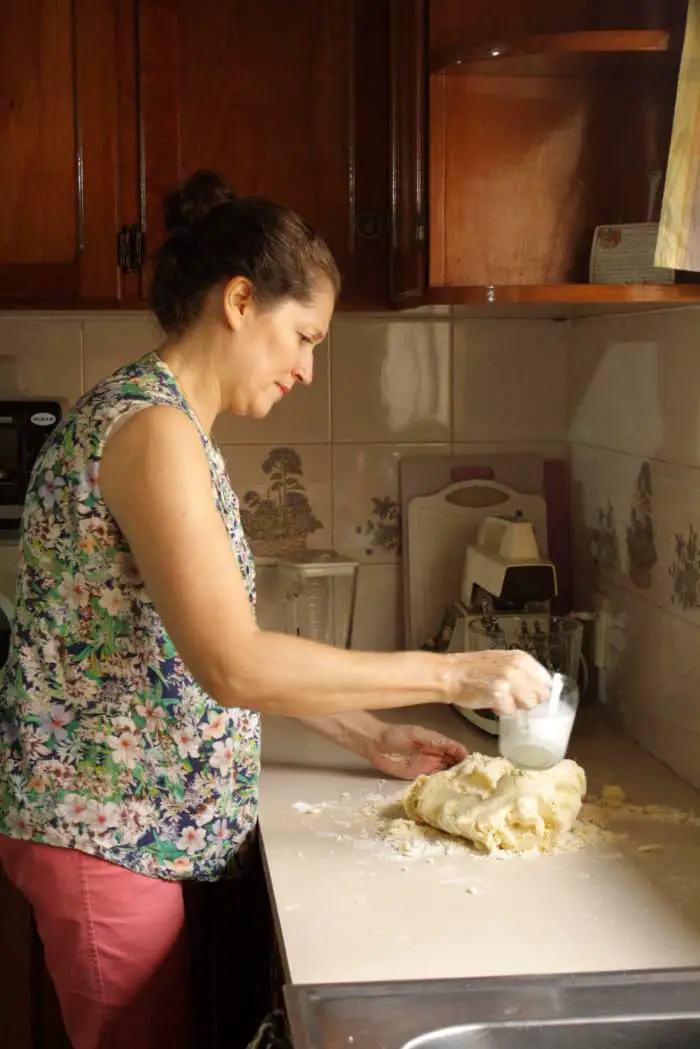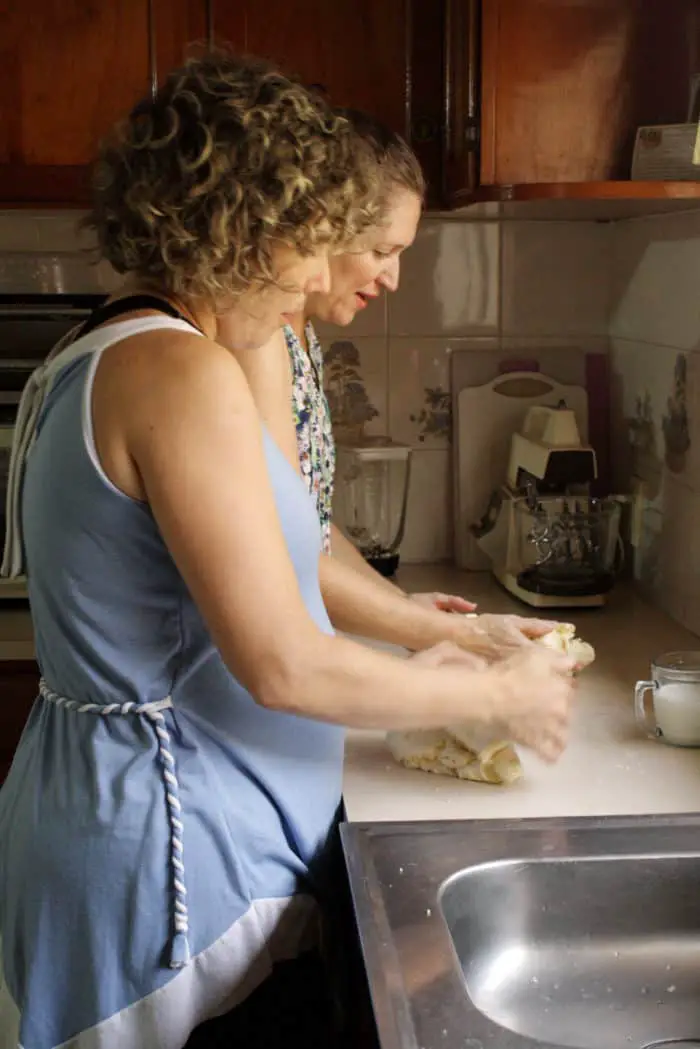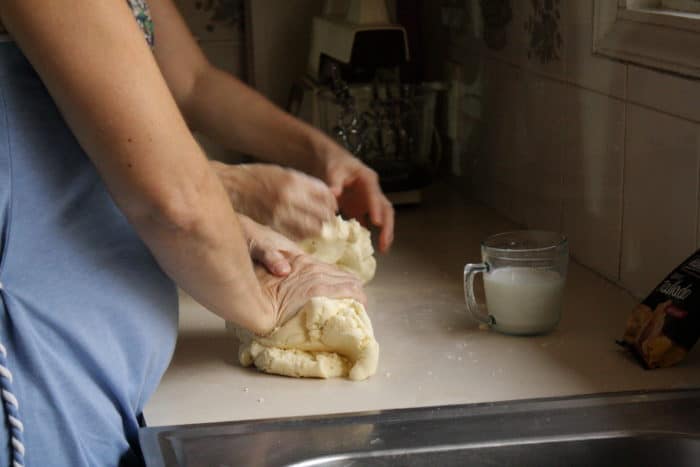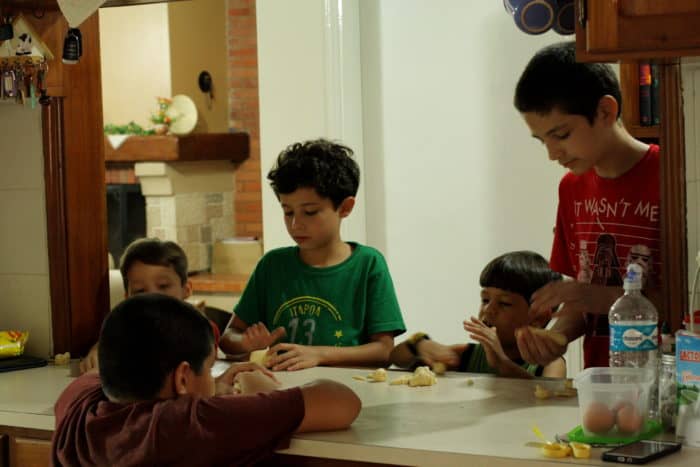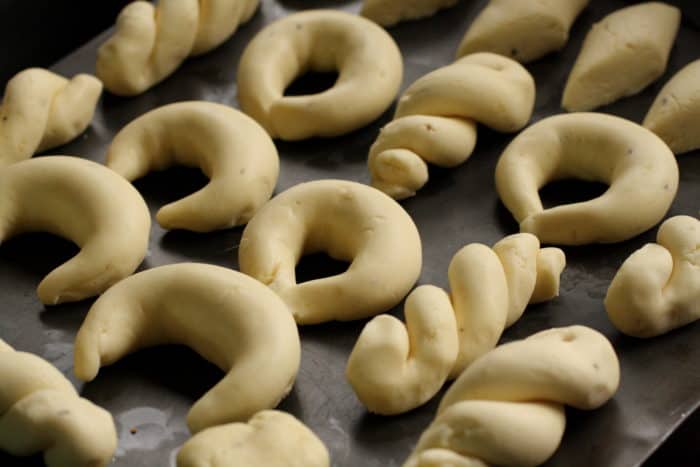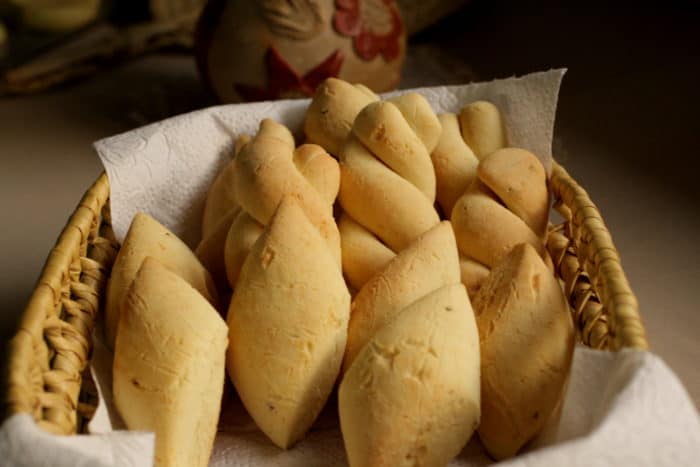 Do you like trying new recipes? I hope you give this chipa a try this Easter.
Recipes you might like:
If you liked the recipe above, please consider rating the recipe and leaving a comment below! and share your picture on Instagram with the hashtag #chipabythedozen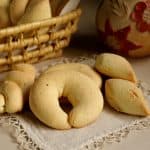 Print Recipe
Chipa Almidón (Paraguayan Gluten-Free Bread)
Paraguayan bread made during Holy Week.
Ingredients
150

grams

butter, soften (2/3 cup) I used Trebol brand

2

eggs

200

grams

Paraguay cheese, grated (2 cups) I used Trebol brand

25

grams

Parmesan cheese (1/4 cup)

500

grams

cassava four (4 cups + 1 tablespoon)

100

ml

milk ((1/2 cup + 1 teaspoon)

1

teaspoon

salt

1 to 2

teaspoons

anise seeds
Instructions
In a large bowl, beat the butter until creamy. Add the eggs one by one and continue beating. Add the two kinds of cheese and the anise and beat until you have a creamy mixture.


Add cassava flour and salt. Mix by hand. Put the mixture on a flat surface and start kneading. Little by little add milk. Taste the dough for salt. Cover with a cloth and let stand.

Preheat oven to 425 ° F / 232 C and grease two baking sheets.

Knead the dough for about 3 to 5 minutes. Or until you have a very soft dough. Divide the dough into 20 equal portions and give it the shape you want.

Bake for 20 minutes or until golden brown. Remove and let cool.
Notes
The ingredients in this recipe were measured in grams. Measures in cups are an approximation.
Chipa is best consumed the same day it was made.
Nutrition
This post may have affiliate links, which means I may receive commissions if you choose to purchase through links I provide (at no extra cost to you). Thank you for supporting the work I put into this site!