Chipa pirú, or thin chipa, it's a crunchy - cheesy Paraguayan bread/cracker.
These Paraguayan donut shaped crackers or chipa pirú are very easily found in supermarkets.
They come packaged in a way that is comfortable to carry in your suitcase to take to those who miss Paraguay. Something I make sure to bring when I go visit my sisters 🙂
This is my first time making chipa pirú. My boys really enjoyed them and my first batch disappeared in no time!
Do not forget to check out my post on how to make chipa - ingredients, where I explain in more detail how you can substitute some of the ingredients if you do not live in Paraguay.
The recipe for this chipa comes again from Jazmín de Lo de Jaz.
I was asking Jazmín if she remembered the first time she started making chipa. Some of her memories are going to her mom's house during the Easter season and making chipa with her, but more for the pleasure of making different figures, something that her kids also enjoy doing, apart from eating them, of course 🙂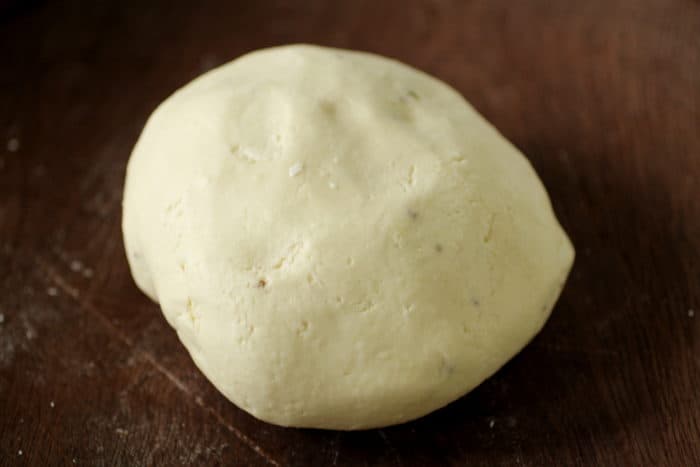 Chipa dough has a texture similar to playdough. Great for little hands! my boys usually make angry birds chipas :).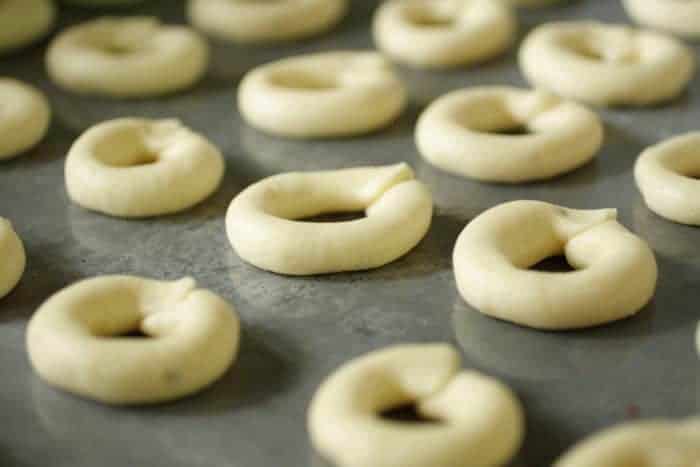 Generally, for baking chipa, the oven needs to be very hot. But we're baking these little chipas twice, so we need low heat.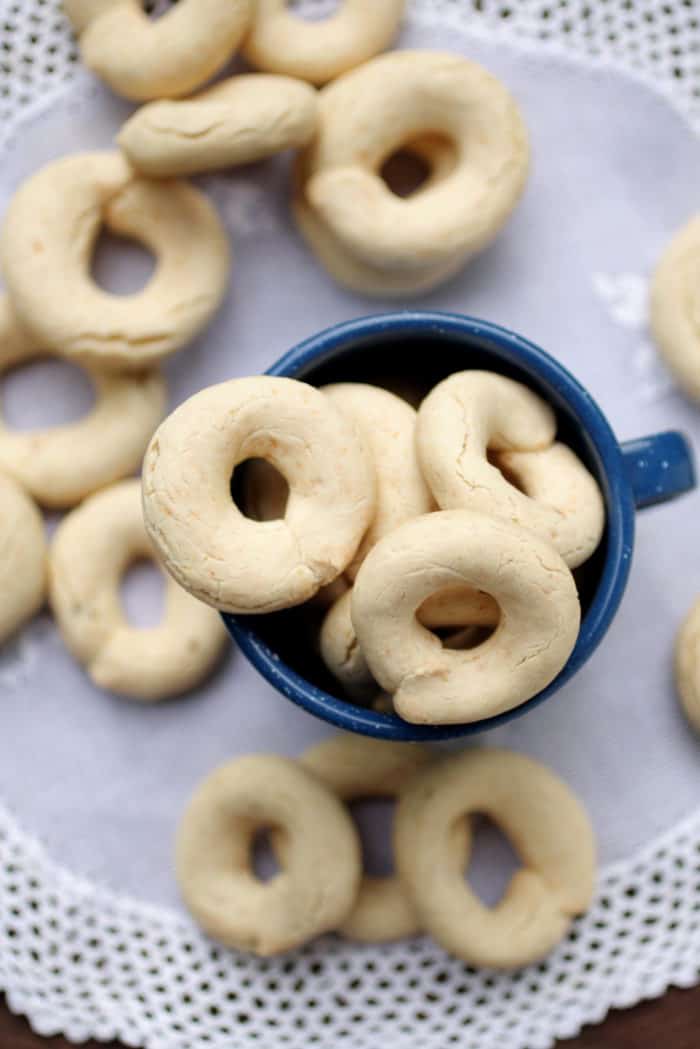 These little chipas are great with coffee. They keep well at room temperature for a few days, but I don't think you'll have many left!
Do you bake anything special for Easter? Please tell me in the comments.
Recipe adapted from Aquí están mis recetas (María Clara Benza de Garófalo)
Recipes you might like: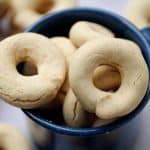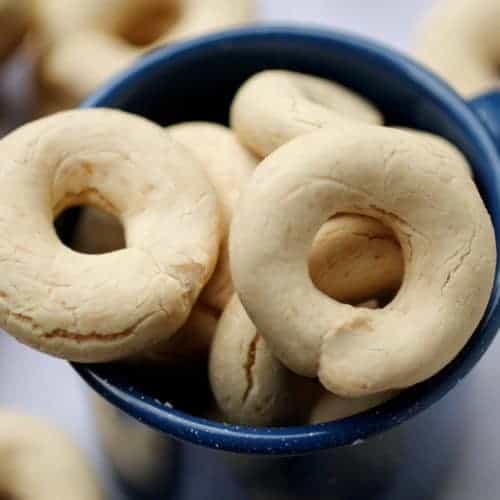 Print Recipe
Chipa Pirú (Crunchy Gluten-Free Bread)
Cheesy, crunchy and gluten-free Paraguayan bread

Ingredients
80

grams

butter, soften

(5-1/2 tablespoons) I used Trebol brand

1

teaspoon

salt

150

grams

grated Paraguay cheese

(1-1/2 cups) I used Trebol brand

1/4

teaspoon

anise seed

290

grams

cassava flour

(2-1/3 cups)

2

eggs
Instructions
Heat the oven to 350°F/176°C and grease a baking sheet.

In a large bowl and using an electric mixer, beat the butter with the anise seeds until it is creamy. Add the salt and 1 egg at the time. Add cheese and cassava flour and mix by hand.

Put the dough on a flat surface and knead for 2 to 4 minutes. Divide the dough into 34 equal portions, stretch the dough in the shape of a stick and then join it at the ends, shaping them like donuts. Put in the tray already greased.

Bake for 10 minutes. Remove from the oven and allow to cool completely (about 10 minutes). Lower the oven to 300°F/148°C and place the tray with chipas in the oven for 20 to 25 minutes, or until they are firm.

Allow to cool completely before serving. Store in an airtight container for up to 5 days.
Notes
This recipe was measured in grams.
Measures in cups are an approximation.
Nutrition
This post may have affiliate links, which means I may receive commissions if you choose to purchase through links I provide (at no extra cost to you). Thank you for supporting the work I put into this site!