Cheesy orange chipa. Made with cassava flour, this gluten-free bread has a crispy crust and a hint of orange.
Welcome to our third chipa recipe!
Chipa is a bread made with cassava flour, cheese, eggs, and a pinch of anise seeds.
Generally made in the form of a donut. With a firm crust and a spongy center.
Although chipa can be found every day in the streets of Paraguay, the Easter season seems to be a special time to bake it as a family.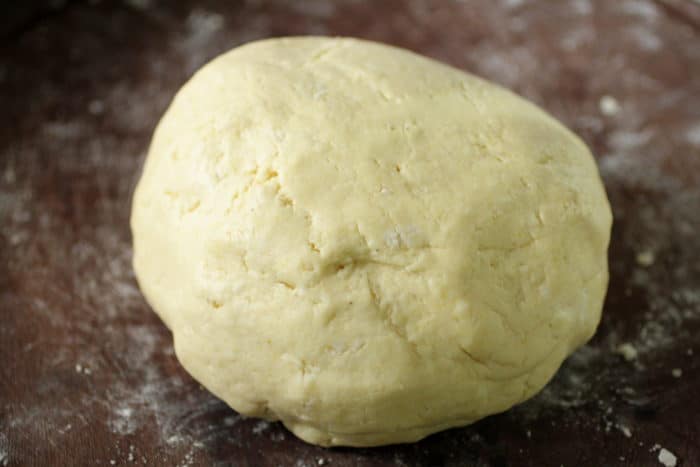 My neighbors here in the countryside, start baking chipas on Wednesday. They make large amounts of chipa to last the rest of the week. This time the chipa is baked in a wood-burning oven called tatakuá.
It is a task that takes time. First, you have to look for firewood. Then make the fire. The oven needs to heat up between 3 to 4 hours.
The wood is taken out and then you can start baking. As you can imagine, it is a bit difficult to control the temperature.
Sometimes the chipa comes out a bit more toast than you want it to be ? But it is quite an adventure. Especially for family members who come from the city to spend the holidays in the countryside, where everything seems to be more calm and relaxing.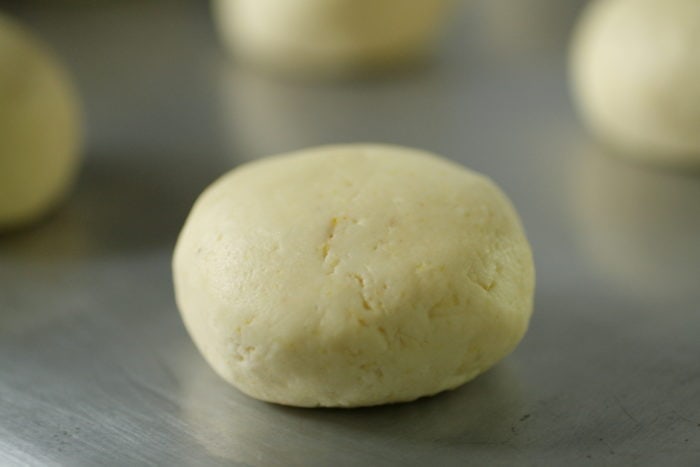 Todays chipa, is an orange flavored one, and not very common in Paraguay.
The recipe was shared with me by my friend Jazmín de Lo de Jazz a few years ago.
She found the recipe in an Argentinian magazine and after making it and seeing how delicious it was, she shared it with our group of friends.
This orange chipa recipe calls for some cornmeal, not a big amount, if you have allergies or you just do not like it, you can skip it and use more cassava flour.
It also has some grated cheese or Parmesan cheese that gives it a different flavor compared to the other chipas we have seen in the blog.
The orange flavor is there. It is not a sweet chipa, although it has a little bit of sugar in it, it makes you want to grab a few extra chipas 🙂
Recipe adapted from Utilísma.
Recipes you might like:
If you liked the recipe above, please consider rating the recipe and leaving a comment below! and share your picture on Instagram with the hashtag #chipabythedozen
Recipe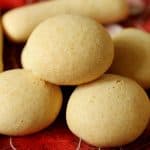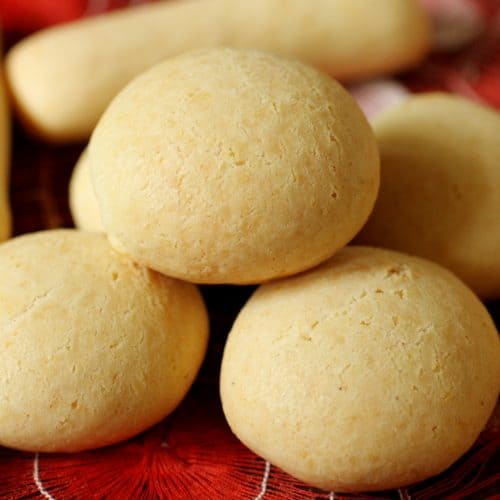 Print Recipe
Orange Chipa (Gluten-Free Cheesy Bread)
Cheesy orange chipa. A delicious gluten-free bread.

Ingredients
550

grams

of cassava flour

(4-½ cups)

50

grams

of cornmeal

(⅓ cup + 1 tablespoon)

1

tablespoon

baking powder

1-1 / 2

teaspoon

of salt

4

tablespoons

icing sugar

400

grams

of grated or sliced ​​Paraguay cheese

(4 cups) I used Trebol brand

50

grams

of Parmesan cheese

(½ cup)

100

grams

of butter

soften (6 tablespoons) I used Trebol brand

3

eggs

100

grams

of orange juice

(almost ½ cup)
Instructions
Preheat the oven to 232°C/450°F and grease a baking sheet.

In a large bowl, add cassava flour, cornmeal, baking powder, salt, sugar, two kinds of cheese and butter. Mix with a spoon.

Beat the eggs with an electric mixer for 3 minutes high, or until frothy. Add the beaten eggs and orange juice to the dry cassava mixture. Mix with your hands and knead for 3 to 4 minutes, or until the dough is smooth.

Divide the dough into 32 equal portions and form balls or sticks. Place chipa on the greased tray and bake for 20 minutes, or until the chipa is golden brown. Remove and let cool on a rack.
Notes
The chipa is better the same day.
The dough can be frozen for up to 3 months.
This recipe was measured in grams. The measurement in cups is an approximation.
Nutrition
 This post may have affiliate links, which means I may receive commissions if you choose to purchase through links I provide (at no extra cost to you). Thank you for supporting the work I put into this site!