10 of the most popular Latin American soups to help you feel cozy this winter.
I love soups! Growing up in Bolivia we had soup every day. Summer or winter, we had soup at noon as part of our main meal.
As I like trying new recipes, I want to share with you a list of 10 amazing well known Latin American soups.
These soups are sure to warm you up from head to toe. 
Bolivian Peanut Soup from Chipa by the Dozen
Peanut Soup is one of the most well known soups from Bolivia. Made with raw peanuts and veggies as a base. This soup can be made with chicken or beef, rice or pasta.

Lizet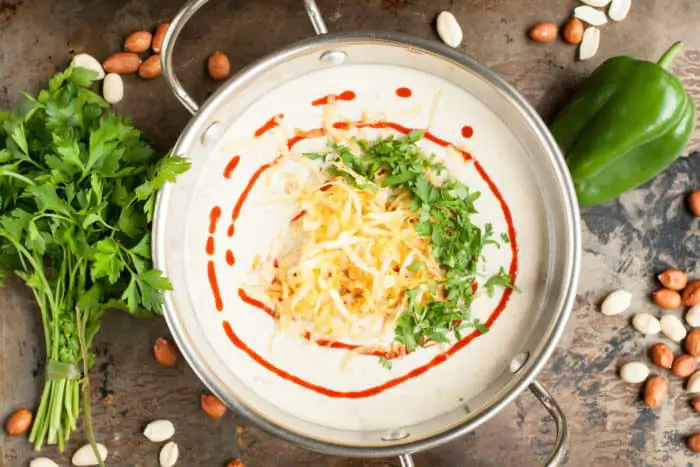 Ecuadorian fish soup {Biche or viche de pescado} from Laylita's Recipes
This soup is called biche de pescado, also known viche de pescado, and is a typical soup of the province of Manabí, but is served all over the coastal region of Ecuador. It's very thick, almost a stew, and the contrast of flavors is amazing: fish, yuca or cassava, sweet plantains, sweet corn, peanut, onions, garlic, spices, and cilantro.

Layla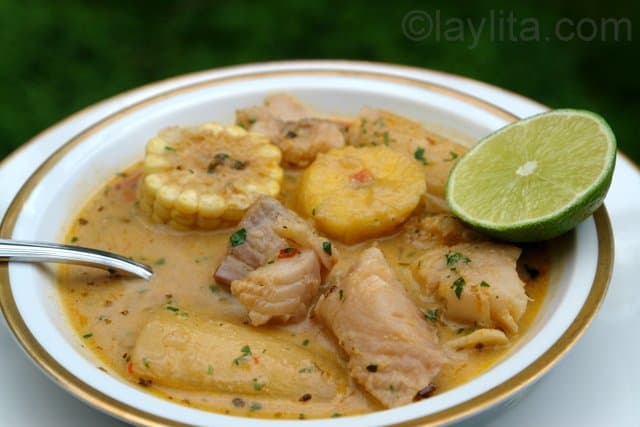 Brazilian Chicken and Rice Soup - Canja from Mutt and Chops
This chicken and rice soup is based on a Brazilian soup called canja. Canja (pronounced "cun-zsah"), is almost better known as a remedy for flu.  We often make it as a meal for those who are convalescing.  But Brazilians also serve it as a comfort food, and my mom made it for us often when we were children.  By the way, it is an EXTREMELY child-friendly meal option.

Lori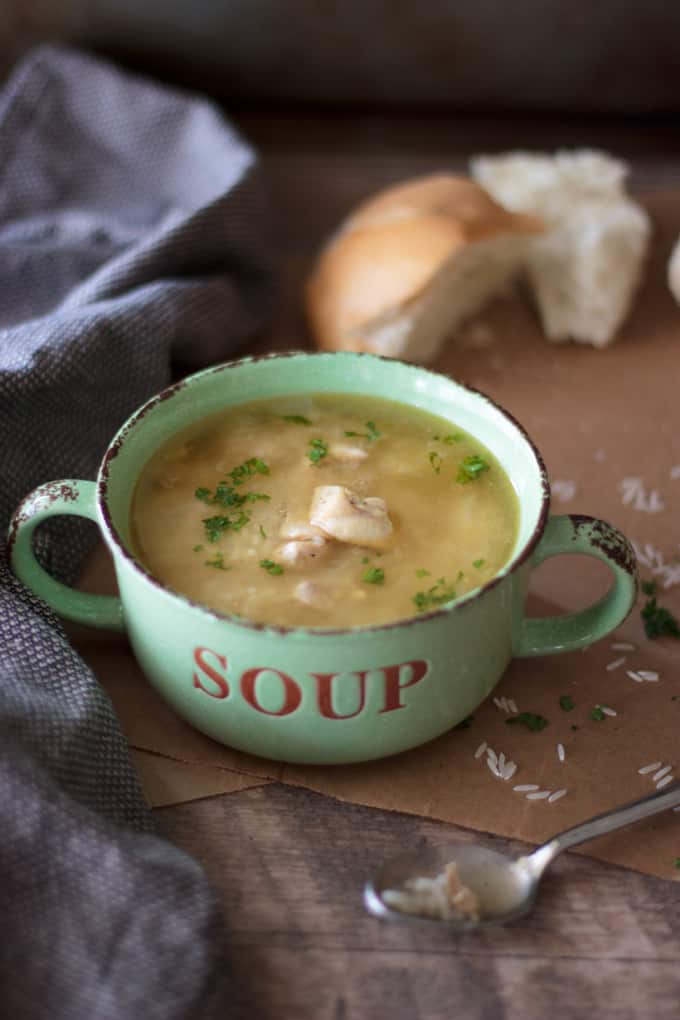 Indio Viejo (Nicaraguan Beef Stew) from Curious Cuisiniere
Indio viejo, which means 'old Indian' in Spanish, is a traditional dish from Nicaragua. It is a stew or thick soup that is made with corn and meat previously shredded.

Lizet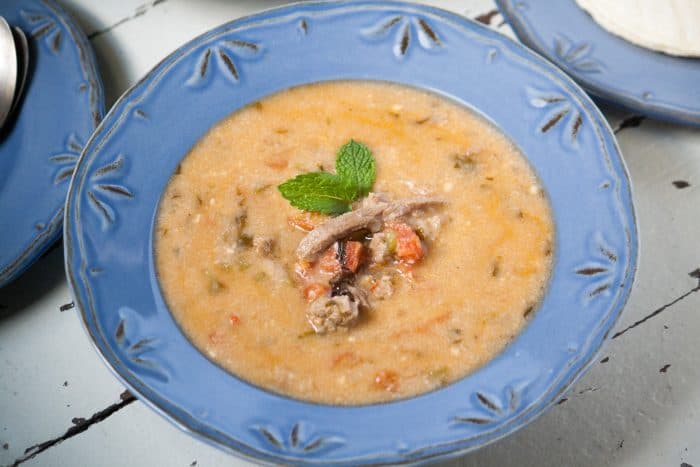 Mexican Cheese Soup or Caldo de Queso from Adriana's Best Recipes
The Mexican cheese soup is not only comforting, it is a complete meal. It has diced potatoes and onions, corn, chopped garlic, chile pasado (or roasted poblano), warm milk, chicken bouillon, and cubed queso fresco.

Adriana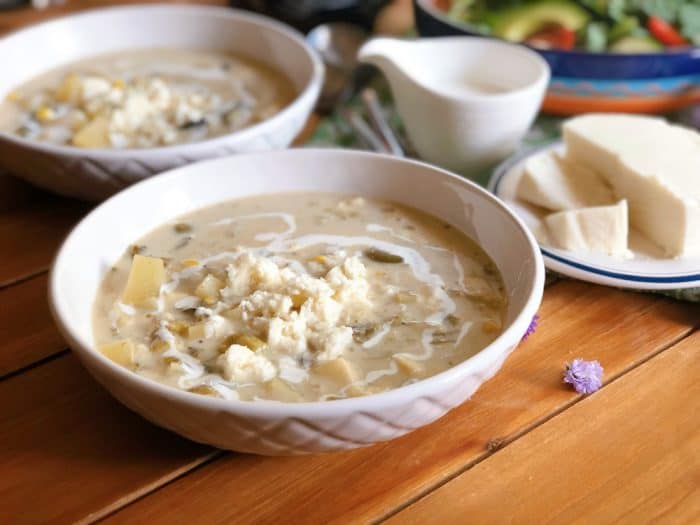 Argentine Locro from The Real Argentina
Every cook worth his or her salt has their own version of the locro classic. Most involve some variation on the theme of white corn kernels, white beans, cubed pork, stewing beef, pancetta or sausage, carrots, squash, potatoes and sweet potatoes. (Tripe makes an appearance in some locro variations – beware if you're sensitive to stomach lining.) Whichever version you prefer, this belly-warming dish is a source of national pride. Enjoy!

Louise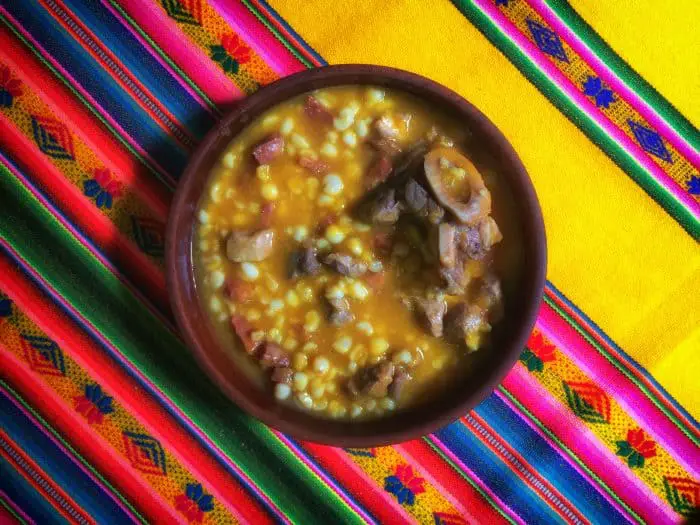 Chilean Ajiaco from Mi Diario de Cocina
Utilizing the leftovers from the typical meals of the Chilean Independence Day celebrations, I considered ideal to prepare this recipe using such leftovers. But if you do not have grilled meat, it can still be prepared with some meat that is previously seasoned and roasted in the oven.

Carolina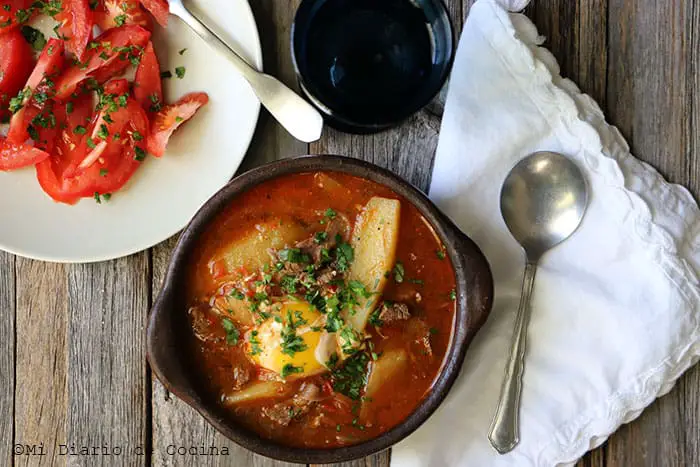 Instant Pot Venezuelan Oxtail Soup [Sopa de Rabo] from Mommy's Home Cooking
Oxtail Soup o "Sopa de Rabo" is one of the most well-known soups in Venezuela. It's s basically a very thick soup, almost a stew, made with oxtail (rabo), lots of root vegetables, and herbs. It is also known as an excellent way to refuel and recharge after a long night of revelry.

Oriana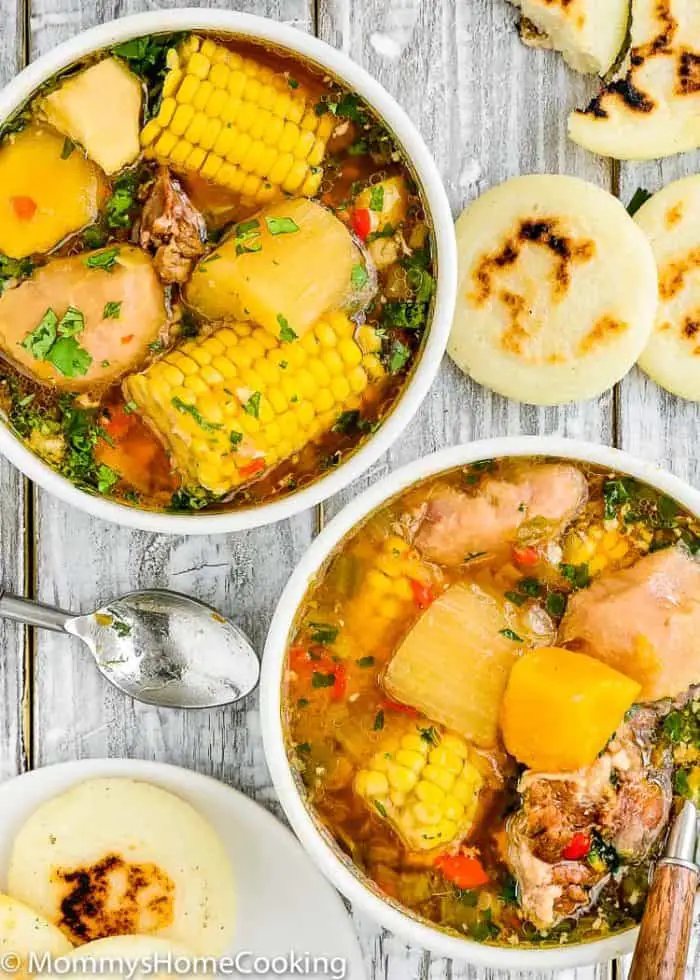 Sopa Criolla (Beef And Angel Hair Soup) from Peru Delights
In Peru we love to have it for lunch, but it is especially good and comforting for dinner, as it is fulfilling and flavorful, but light at the same time. What gives so much flavor to the broth is the kind of chili used (aji panca). 

Peru Delights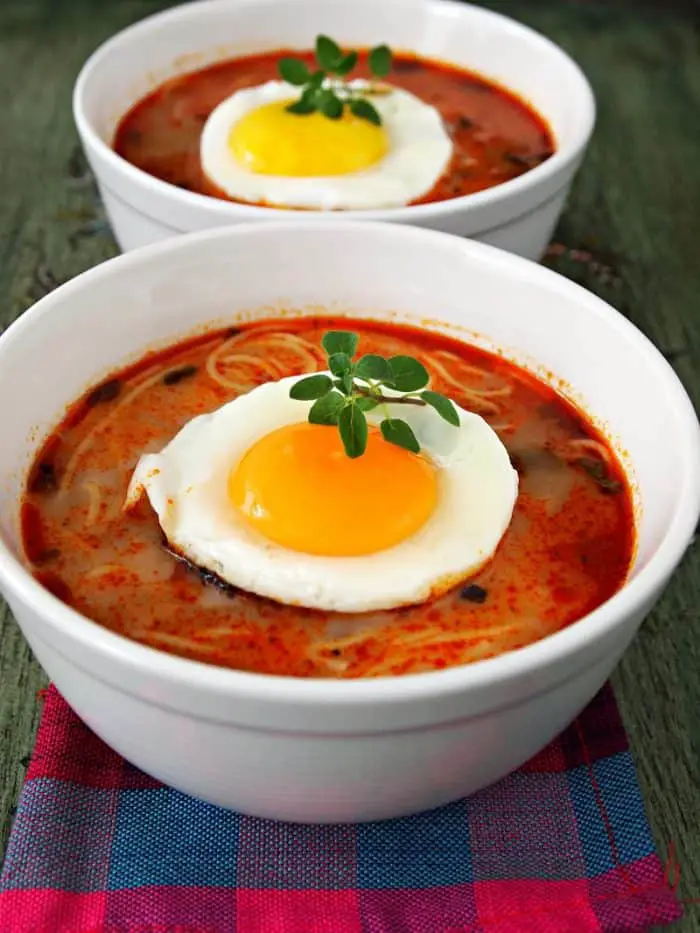 Sopa de Patacón (Fried Green Plantain Soup) from My Colombian Recipes
Green plantains are a staple in Colombian and Latin American cuisine. We prepare them a lot of different ways, patacones or tostones being the most popular way to use them. In Colombia and most Latin countries, we often eat patacones as an appetizer, a snack with dipping sauces, or as a side dish. This Sopa de Patacones is yet another popular and delicious way to use fried green plantains.

Erica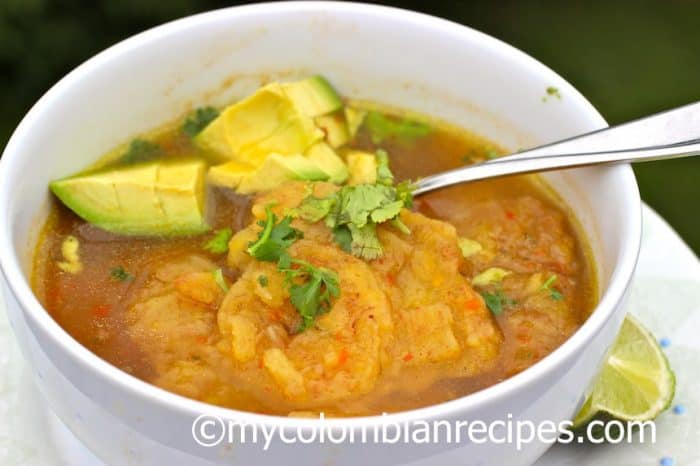 If you liked the recipe above, please consider rating the recipe and leaving a comment below! and share your picture on Instagram with the hashtag #chipabythedozen