This banana cake is perfect for any celebration or get-togethers. A great crowd-pleaser.
Today we are celebrating 8 years of blogging!
I started this blog to share all the delicious recipes I was serving my guests because they wanted to recreate at home some of the dishes they had tried during their visit to Paraguay.
Growing up I didn't like being in the kitchen. I actually would run away every time my mom tried to teach me (which I regret now) how to cook or bake.
I learned from reading and trying recipes from cookbooks.
People would comment that I was a good cook, and my reply always was, I'm not a good cook, I'm just good at finding great recipes.
I hope I can offer that to you, great recipes!
I think anyone can cook or bake, you just need to find and follow the right recipe.
And to celebrate, I'm sharing with you an amazing cake. Simple, delicious, a crowd-pleaser.
Brown Butter Banana Cake
If you've been following my blog, you've seen me talk a lot about brown butter. I've made cookies with brown butter, pumpkin coffeecake, and banana coffeecake.
Browning butter takes little time, you just need to let it come to room temperature before using it, and that part takes about 30 minutes.
Brown butter give baked-goods a delicious caramel-like flavor and aroma that goes so well with banana.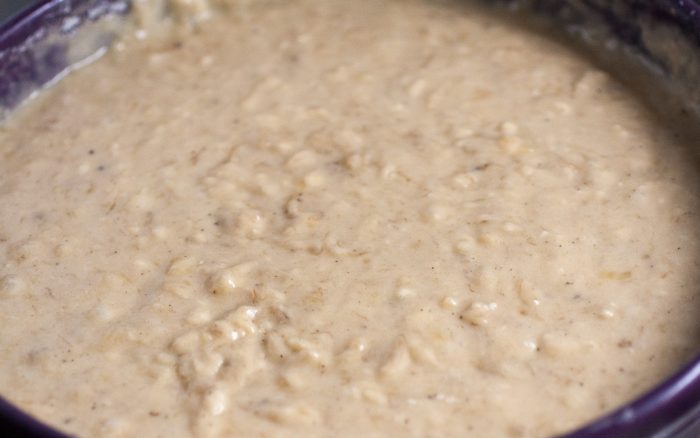 This banana cake is spongy, and a great base for this cake.
Dulce de Leche Cream Cheese Frosting
This month I've been sharing with you on Facebook recipes with Dulce de Leche. I love Dulce de Leche. I grew up eating it. And it goes so well with bananas.
The Dulce de Leche that I'm using for this recipe I brought from Paraguay. I noticed that the ones sold in the US have a lighter color. Use whatever brand you can find.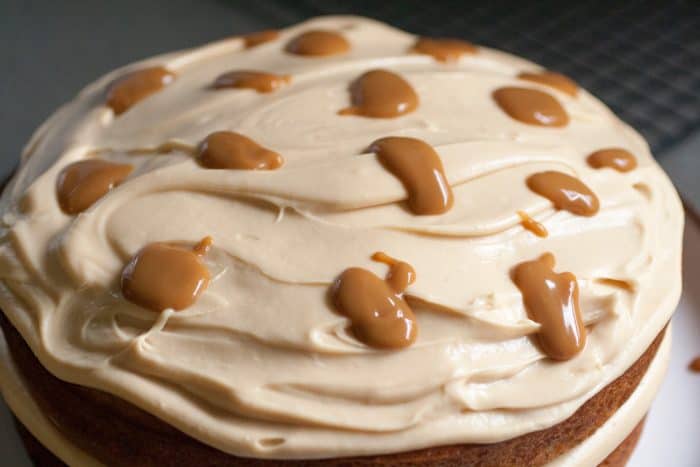 Remember to bring all your ingredients to room temperature before you start baking and frosting the cake.
I love making frosting with cream cheese, I think it cuts some of the sweetness from the Dulce de Leche.
You'll be surprised how easy is to make this cake, but the flavors are just amazing together.
I took this cake to a friend's house, and everyone raved about it.
I hope your family and friends enjoy it too.
If you liked the recipe above, please consider rating the recipe and leaving a comment below! and share your picture on Instagram with the hashtag #chipabythedozen
Recipe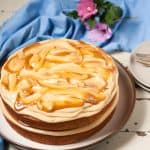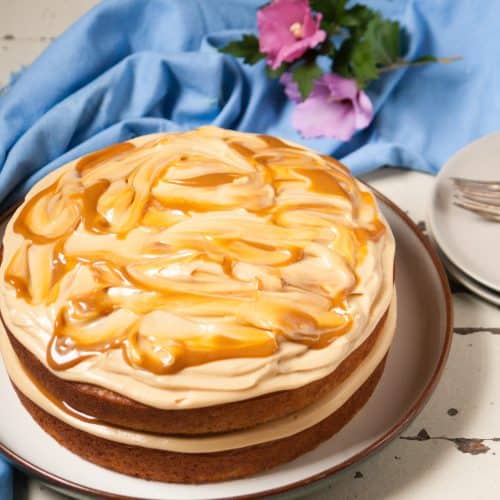 Print Recipe
Banana Cake with Dulce de Leche Frosting
This banana cake is perfect for any celebration or get-togethers. A great crowd-pleaser.


Ingredients
Banana Cake:

1-½

cups

sugar

(300g)

8

tablespoons

butter

(113.4g)

2

cups

banana puree

(472g)

2

eggs

1

cup

milk

(236ml)

3

cups

flour

(375g)

4

teaspoons

baking powder

1

teaspoon

salt

Dulce de leche Filling:

4

tablespoons

dulce de leche

1

tablespoon

milk

Dulce de Leche Frosting:

4

ounces

cream cheese

½

cup

dulce de leche + 2 tablespoons (reserve for decoration)

1

cup

icing sugar
Instructions
Banana Cake: In a small saucepan, brown the butter over low heat, stirring constantly. Once it begins to brown and foam, wait about 30 seconds and turn off the heat. Let it cool completely.

Heat the oven to 180 ° C / 350 °F Line the bottom of a 9-inch round pan with parchment paper, butter, and flour the pan.

In a medium bowl, add the flour, baking powder, and salt.

In a small bowl mix the sugar, brown butter, and the eggs. Mix well and add milk and mashed bananas. Add this mixture to the dry ingredients and mix.

Divide the batter evenly in the already prepared pans. Bake between 25 to 30 minutes or until the center of the cakes, when you insert the tip of a knife, comes out clean. Let them cool completely before frosting.

Dulce de Leche Filling: In a small saucepan, over medium heat, heat dulce de leche and milk until well incorporate it. Let it cool.

Dulce de Leche Frosting: In a medium-size mixing bowl, using an electric mixer, beat cream cheese until creamy. Add dulce de leche and icing sugar and beat until creamy.

Assemble the Cake: Set one cake on a cake platter. Add half the dulce de leche frosting to a ziplock bag, cut the tip and make a loop around the cake. Pour the dulce de leche filling over the cake and spread it.

Gently set the second cake on top of the first cake. Add the rest of the frosting and spread it with the help of a knife or spatula. If desired, microwave 2 tablespoons of dulce de leche for 20 seconds, and add little puddles over the frosting. Use a knife or spatula and swirl the dulce de leche, mixing it with the rest of the frosting.
Notes
Store in the refrigerator for up to a week.
The total time on this card does not include the time that the brown butter needs to cool down completely, which is 20 to 30 minutes.
Nutrition