Discover, Learn and Play with Tasty Words 2!
A few months ago I downloaded Tasty Words on my phone. The first version. And today we are presenting you with Tasty Words 2!
It's been a fun game, not an easy one 😬, but it has helped me learn different cooking terminologies while having fun.
Not only can you learn new words, but after playing you can go see the recipe where that terminology is used.
Melanie, the creator of this game and blogger at Skillets and Pots, has added recipes from several bloggers.
While having fun you get to read and know more about recipes from other countries.
The game is free, and you can download it in the following:



Having a bilingual blog, one of my favorite parts of this game is that it is in 5 languages. Spanish, English, French, German and Russian.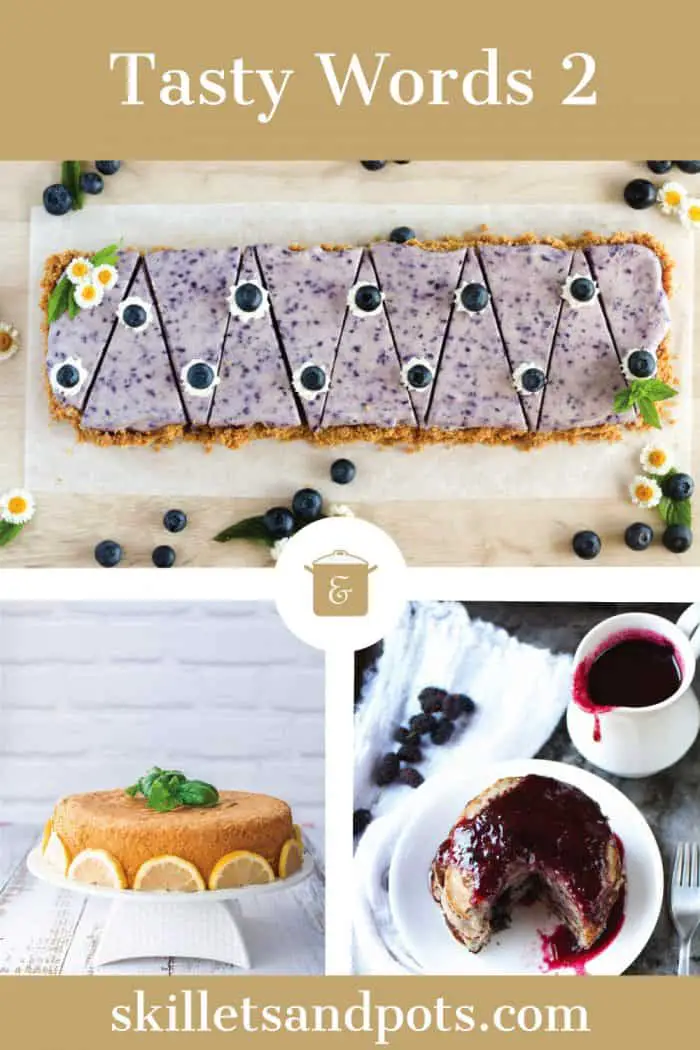 Many thanks to Melanie for including Chipa by the Dozen in her game Tasty Words 2!
And here is a list of all the bloggers who contributed:
500 Spatulas, Babaganosh, Delicious on a Dime, End the Fork, Food La Bouffe, Lights Camera Bake!, Limitless Allergies, My DiasporaKitchen, Nerdy Mamma, OH, The Things We'll Make!, Ramona's Cuisine, Skillets and Pots, The Fiery Vegetarian, The Fit Cookie, Veggie Fun Kitchen, and Whole Food Bellies.