Bolivian cuisine is known for its diversity of dishes that vary from region to region. Come and discover those delicious dishes.
Welcome to the month of August! The month in which we celebrate another year of independence in Bolivia.
In recent years I have focused on Bolivian cuisine throughout the month of August, and this year I continue with the tradition.
Every Friday I will share with you a new Bolivian dish, focusing on street food.
We have the honor to start with an article written by chef Valentina Arteaga.
I met Valentina through her Instagram account "What's Cooking Valentina" where she shares beautiful photos of Bolivian recipes and products.
In a few weeks, she'll be back sharing a Bolivian recipe made with quinoa. Come back to check it out!
Chef Valentina Arteaga from What's Cooking Valentina
Bolivia, the country that has it all. Full of traditions, gastronomy, music and typical dances.
They come from several origins such as indigenous groups (Quechua, Aymara, Guarani, Chiquitanos, Mojeños, etc.) and Spaniards.
Bolivian food is wide and varied depending on the area: the valley, the plateau, and the plains. Each department or state of the country has several typical dishes in each city.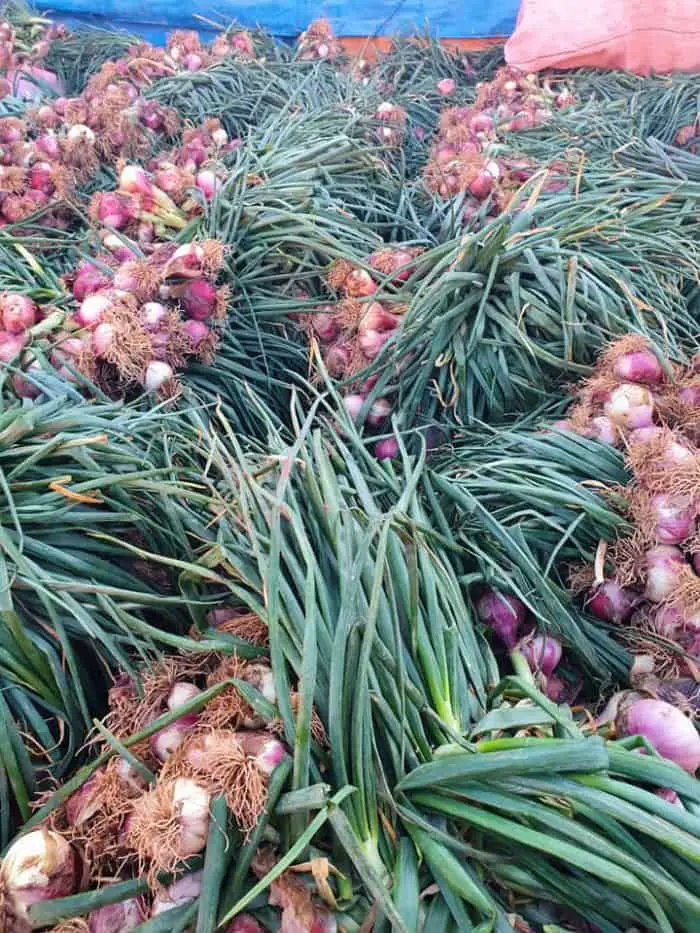 It is an amazing country thanks to its richness in culture, gastronomy, and people. This is due to our fertile and sacred land that has several ecological floors. Also to our producers who work hard to provide us with tasty supplies every season.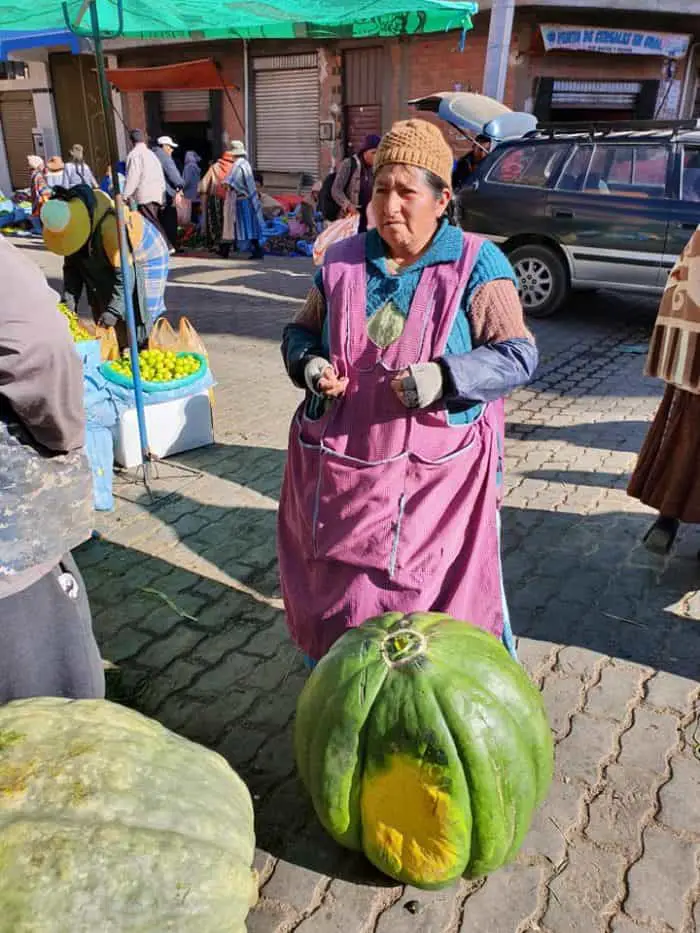 Bolivia has unique varieties of tubers (cassava, potatoes, oca), grains (quinoa, amaranth, cañihua), native fruits (motoyoé, ocoró), herbs, medicinal and edible plants.
As Bolivians, it is our responsibility to know and publicize Bolivia's potential, one of the ways to appreciate our diversity is by visiting our markets. There, you will find the "caseritas" (vendors) selling their products in handmade baskets, blue sacks, and wooden boxes.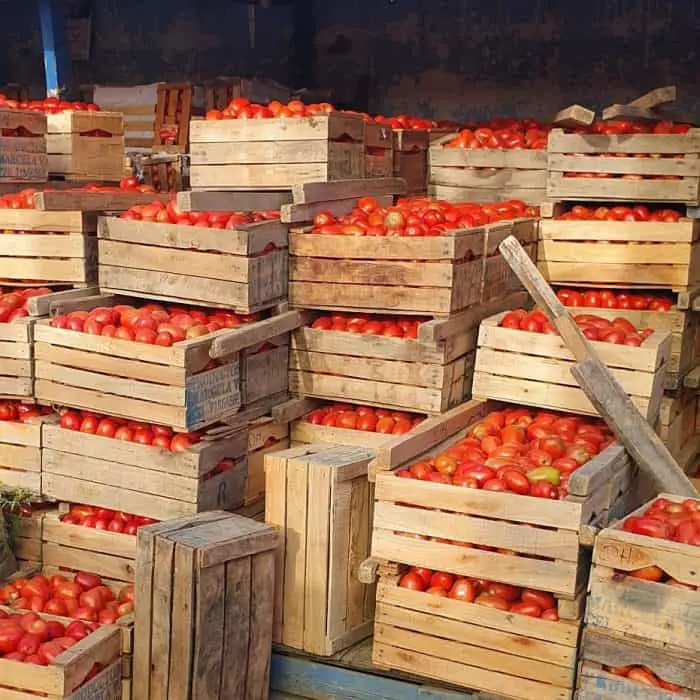 Different produce grows in different parts of the country, for example: in the highlands: native potatoes, racacha ( sometimes called white carrot in English), tunta, chuño and more tubers, grains such as cañahua and quinoa. In the valleys peaches, grapes, quince, wheat, vegetables, and legumes. In the plain cassava, banana, corn, peanuts, cotton, sugar cane and citrus fruits.
Part of our responsibility is to support our producers in the following ways:
Buying what they produce
Vary our purchases (don't always buy the same)
Respecting the seasons to take advantage of the flavor of the product and thus not force producers to produce the same all year long.
Bolivian Street Food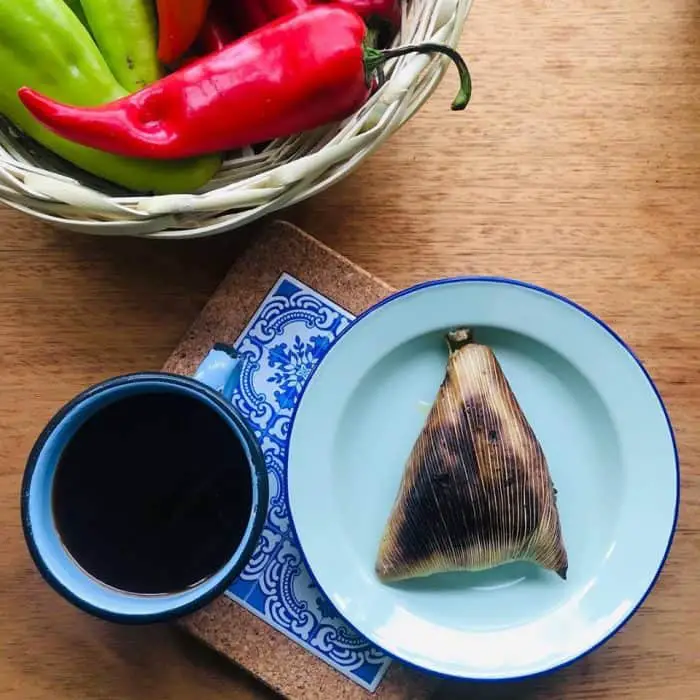 It is important to talk about the food sold in the streets such as llauchas (cheese empanadas), salteñas (baked chicken or beef pastries), humintas (baked tamales), chicken heart anticuchos (brochette), tamales, avocado sandwich, chola sandwich (pork sandwich), p'esque (quinoa stew or porridge), pastry with api (drink made with purple corn) and many others.
Salteñas are enjoyed all over Bolivia and are eaten at mid-morning by tradition.
Bolivian Regional Dishes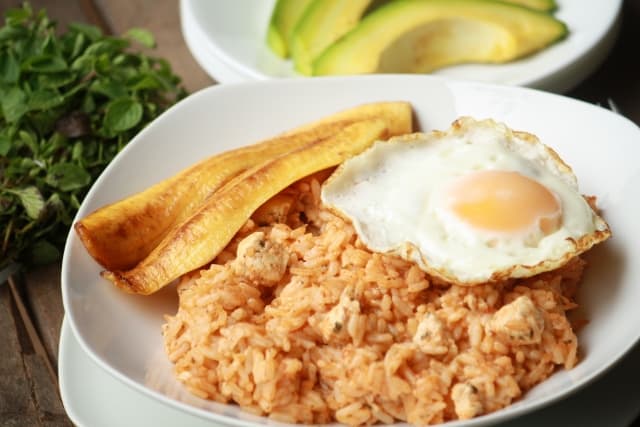 My favorite regional dishes are ranga, picante de pollo (spicy chicken and rice), sajta, charquekan, fricasé, saice, peanut soup, majadito, and others.
These dishes are prepared over low heat, with thick sauces and several of them with our dried panca peppers: yellow and red.
I can say that Bolivian cuisine is evolving thanks to the gastronomic boom that exists in Latin America and the new Bolivian ambassadors (producers, chefs, salon managers, and others) who are giving the value and respect that Bolivian food deserves.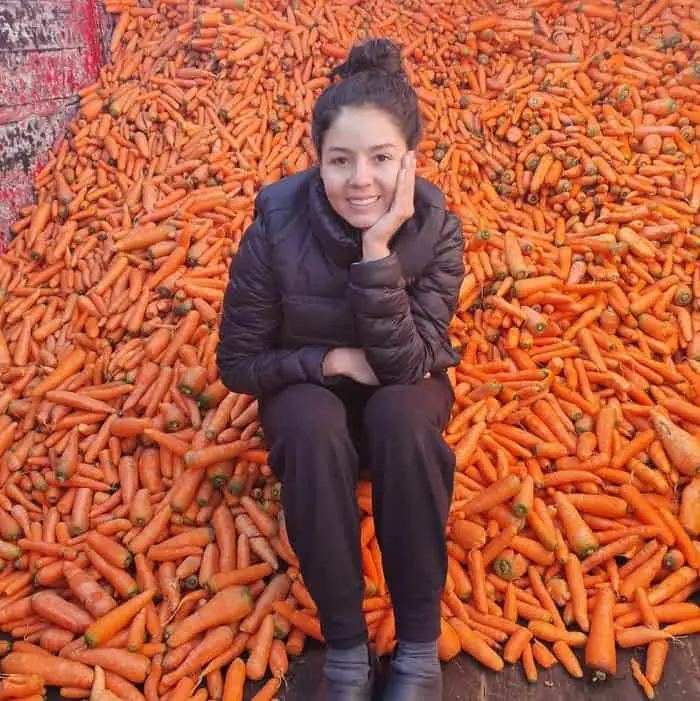 Hello, I am Valentina Arteaga from La Paz, Bolivia. I've studied at Cordon Bleu and Basque Culinary Center. I've been a cook for approximately seven years gaining experience in various restaurants and implementing different projects in many places such as Peru, Spain, and the United States.