What do you guys eat for breakfast? At home we eat a lot of eggs. Eggs with bacon, eggs with avocado, eggs with breakfast sausages; and sometimes we enjoy them with some muffins.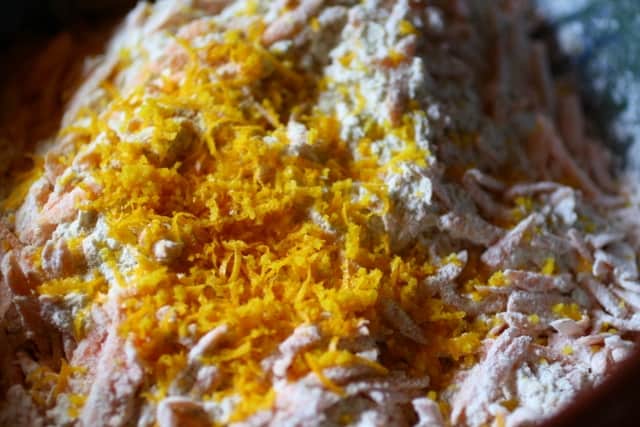 Maybe you don´t like getting up early in the morning to prep and bake muffins. Well, these carrot and oatmeal muffins can be made the day before and still taste good the next day. But these muffins are sooo good just out of the oven, it´s so worth it getting up 20 minutes earlier. The trick is getting the ingredients ready the night before. Mix all the dry ingredients in a big bowl and the wet ingredients in a smaller bowl. The next day just mix those 2 and bake! These carrot and oatmeal muffins bake in such a short time. Let the oven do its magic while you get ready for the day. After having fresh baked muffins for breakfast, you won´t go back to baking them the day before.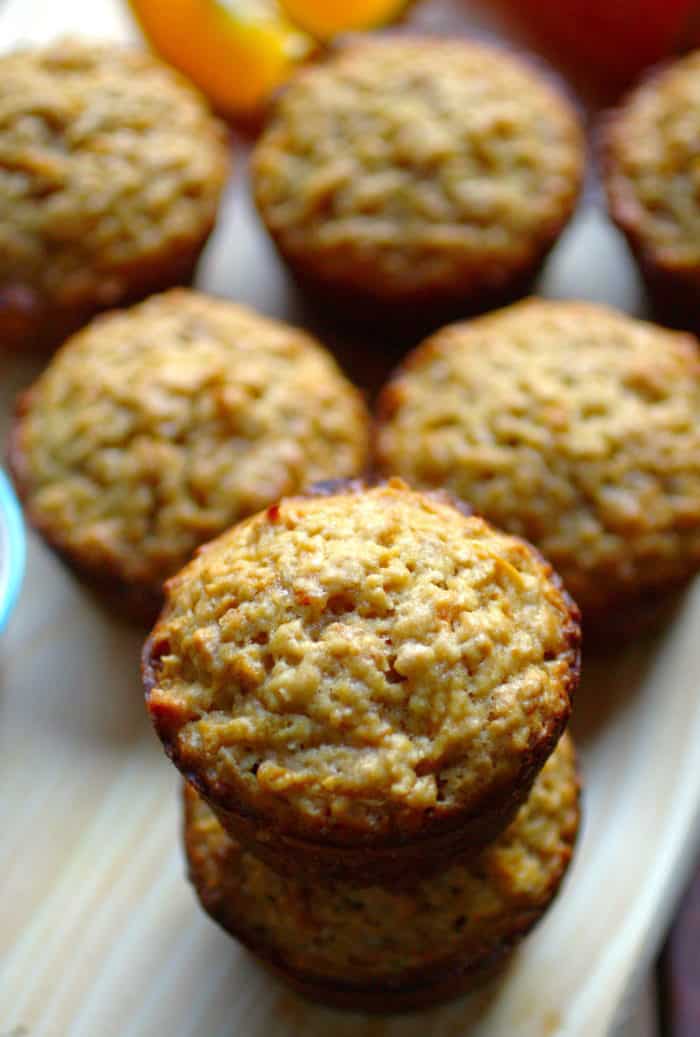 Carrots for breakfast? The truth is that you don´t really taste them, or maybe the orange zest covers it, but I think it makes you feel a little better knowing that you´re starting your day eating vegetables 🙂 at least that's what I keep telling myself ;).
Steal-cut oats or instant? I use steal-cut, I like it for its texture and it doesn´t disappear when it is cooked. But I´ve also used instant with good results.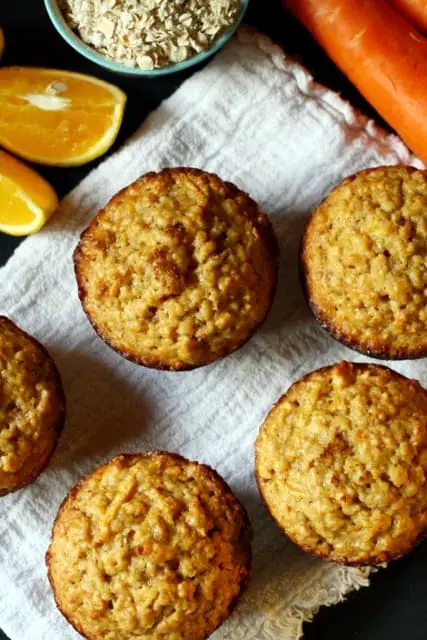 White sugar, brown sugar or sweetener? Each one gives the muffin a different texture. White sugar: you get a slightly lighter muffin and crisp edges. With brown sugar: they come out a little dense and darker in color, you still have crispy edges, but not as much as with white sugar. With sweetener: I do not use much sweetener, but the times I used it, it had a paler color, a little more dense and no crispy edges :(.
As you can see there are several options to make these carrot and oatmeal muffins. What would you add?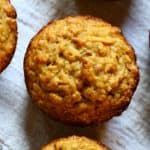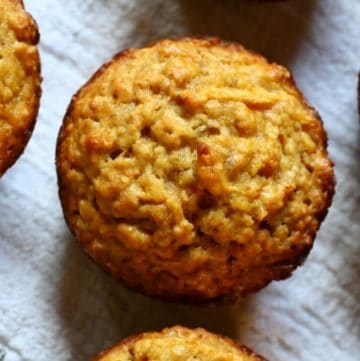 Print Recipe
Carrot Oatmeal Muffins
Easy to make, breakfast muffins. Crispy edges and full of flavor.
Ingredients
1-1/2

cup

flour

(187.5 g)

1

cup

oats

(90 g)

3/4

cup

sugar

(150 g)

2

teaspoons

baking powder

1/2

teaspoon

salt

1

cup

grated carrot

1

tablespoon

of orange zest

2

eggs,

lightly beaten

3/4

cup

orange juice

(177 ml)

1/2

cup

vegetable oil

(118 ml)
Instructions
Heat the oven to 375 ° F / 190 ° C. Grease muffin tin.

In a large bowl mix the flour, oats, sugar, baking powder, salt, grated carrot and orange zest. Add beaten eggs, orange juice and vegetable oil. Mix only until everything is incorporated.

Fill greased muffin tin 3/4 full. Bake for 20 to 25 minutes, or until a toothpick comes out clean. Cool for 5 minutes before removing to a wire rack to cool completely.
Notes
Keep in the refrigerator for up to 5 days.
Nutrition