If you like citrus fruits, this bundt cake is just for you!

Ginger and pepper gives it a special flavor, it helps highlight the lemon in this cake.
I think I found my favorite cake 😊. This lemon bundt cake is soaked with lemon syrup. Not only that, there is some fresh ginger and fresh ground black pepper in it. I love all those different flavors, but I´ve never had a cake called for black pepper. All together makes a very delicious cake! To counteract the sweetness and acidity of this cake, serve it with a good cup of coffee.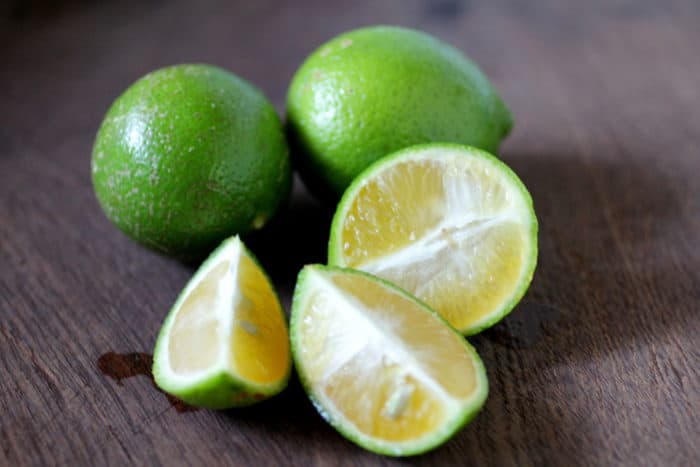 Fresh lemons are best for this recipe. Get the zest first, and then the juice. We´ll be using both for this recipe.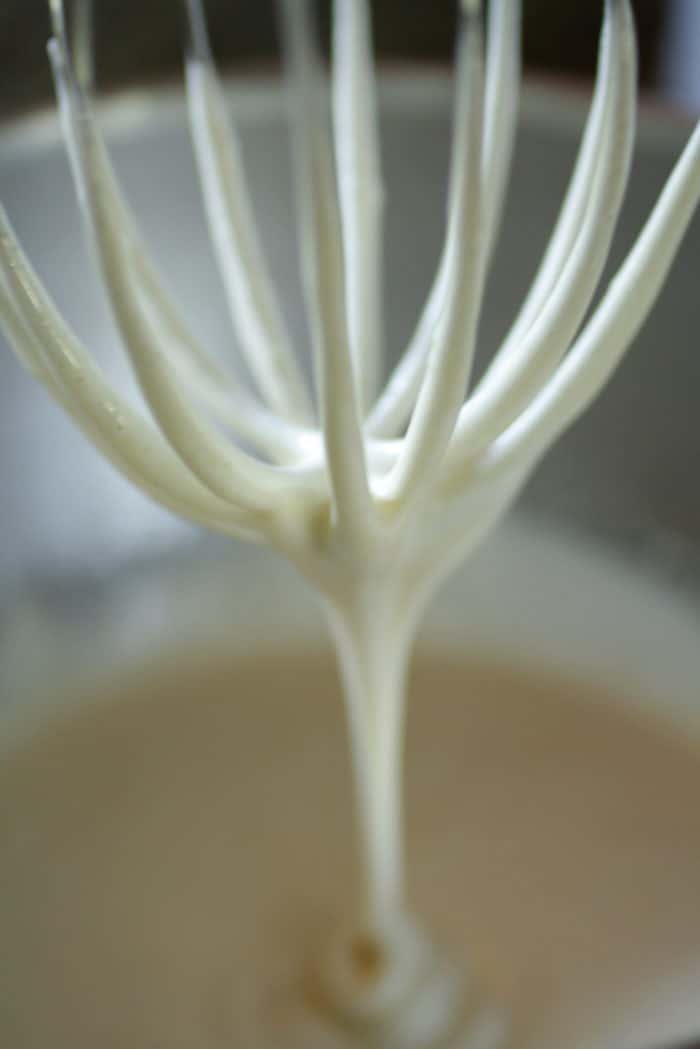 Start by beating the eggs and sugar until frothy. It might take between 3 to 5 minutes.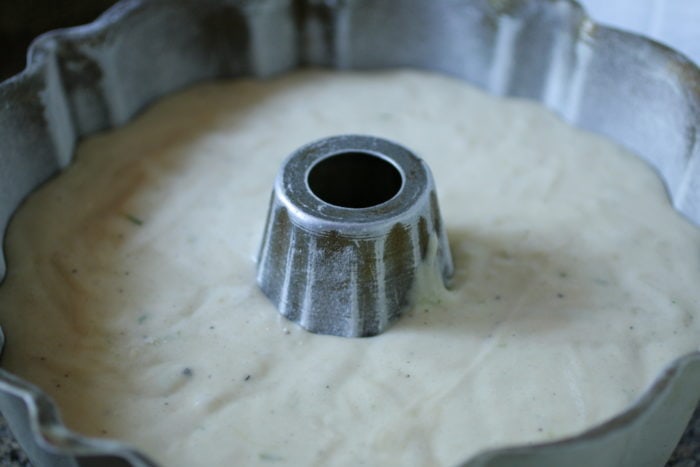 Grease and flour your bundt pan. You don´t want your beautiful cake to come apart after all that work. And look at those little specks of black pepper and lemon 😍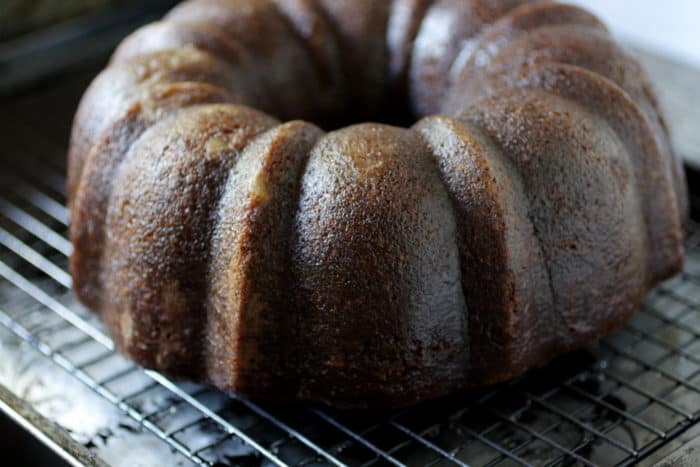 While your cake is baking, make the lemon syrup. Once your cake is out of the oven, brush the syrup over your cake. I did this 2 or 3 times until my syrup was done.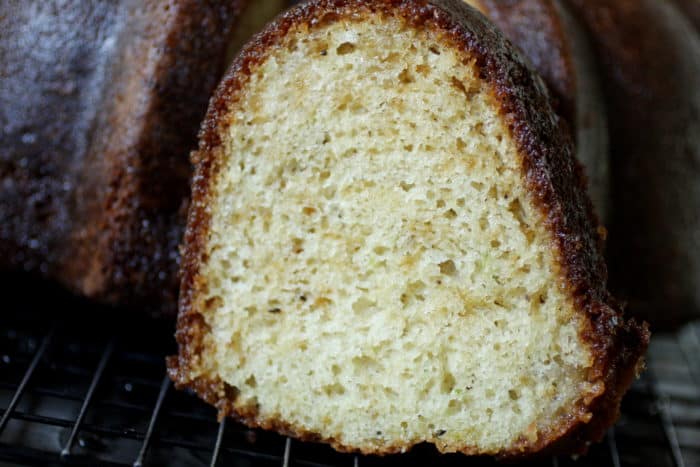 Look at that crumb, so spongy and light. You´re going to love this cake. It takes a little bit more time to make and bake, but it´s so worth it! I tried it both hot and very cold after being in the fridge overnight. I can´t decide which one I liked best. Try it and let me know how you liked it!
Recipe adapted from Cocinando para mis cachorritos.
If you liked the recipe above, please consider rating the recipe and leaving a comment below! and share your picture on Instagram with the hashtag #chipabythedozen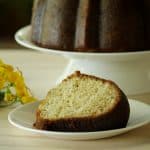 Print Recipe
Lemon Bundt Cake with Ginger and Black Pepper
Spongy and soaked in lemon syrup. Ginger and pepper add a special touch.

Ingredients
1-1/2

cups

sugar

(300 grams)

3

eggs

1

tablespoon

lemon zest

1

tablespoon

grated ginger

1

cup

vegetable oil

(200 ml)

2

tablespoons

lemon juice

2-3/4

cups

flour

(400 grams)

1

teaspoon

baking soda

1-1/2

teaspoon

baking powder

1-1/2

teaspoon

ground black pepper

1/4

teaspoon

of salt

1

cup

+ 2 teaspoons buttermilk

(250 ml)
For syrup:
1/2

cup

of water

2

tablespoons

of sugar

2

tablespoons

of lemon juice
Instructions
Preheat the oven to 170 ° C / 350 ° F, grease and flour a bundt cake mold.

In a large bowl, beat eggs with sugar until frothy. Add zest, lemon juice, and oil and beat until everything is incorporated.

In a small bowl, mix flour, pepper, ginger, salt, baking soda, and baking powder. Add the flour and buttermilk to the egg mixture a little bit at a time. Mix well.

Pour the batter into the pan and bake for 40 to 50 minutes or until a toothpick comes out clean when poking the cake.

Remove from the oven and leave in the pan for 10 minutes before removing and letting cool on a rack.
For the syrup:
While the cake is baking, prepare the syrup by putting all the ingredients in a small saucepan. Cook on low heat for about 15 minutes. While still hot, pour it over the cake.

Serve hot or store in the refrigerator for 6 hours and serve cold.

Before serving, if desired, sprinkle with powdered sugar.
Notes
This recipe was measured in cups. The measurements in grams are an approximation.
For the buttermilk: In a measuring glass, add 2 tablespoons of unflavored yogurt, 1 tablespoon of lemon juice or vinegar and finish filling with milk. Let stand 5 minutes before using.
Nutrition