Leche Nevada or Chilean floating islands is a custard base dessert, topped with meringues and a touch of cinnamon.
This is the second recipe I chose from the suggestions you guys left a few weeks ago on Chipa by the Dozen Facebook's page.
Today's recipe is Raquel's request. Leche nevada. A dessert her mom would make when she was little.
This dessert is served in many South American countries but is better known as a Chilean dessert.
Leche Nevada or Chilean Floating Islands
Floating islands is a simple, delicious and cheap dessert. It's ready in about 10 minutes!
The base is homemade vanilla custard made with milk and egg yolk.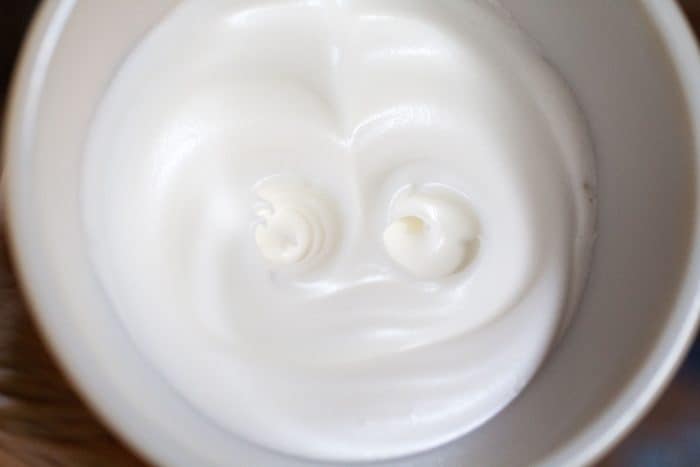 The floating islands are meringues prepared from whipped egg whites, and sugar, and quickly poached in hot milk.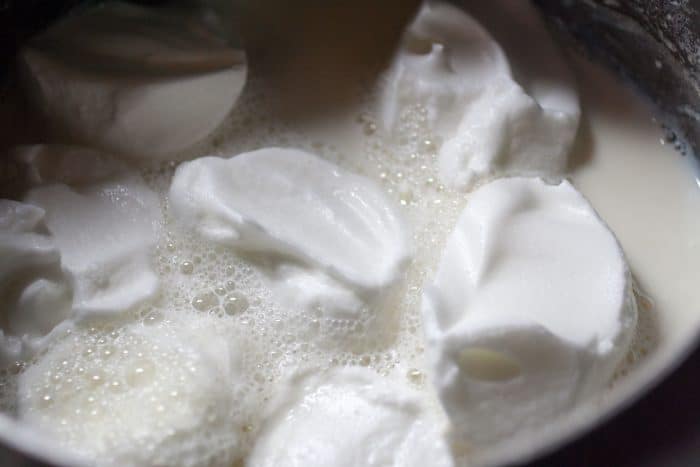 Once these meringues are cooked, they are removed with a slotted spoon.
With the milk left from poaching, a custard is made.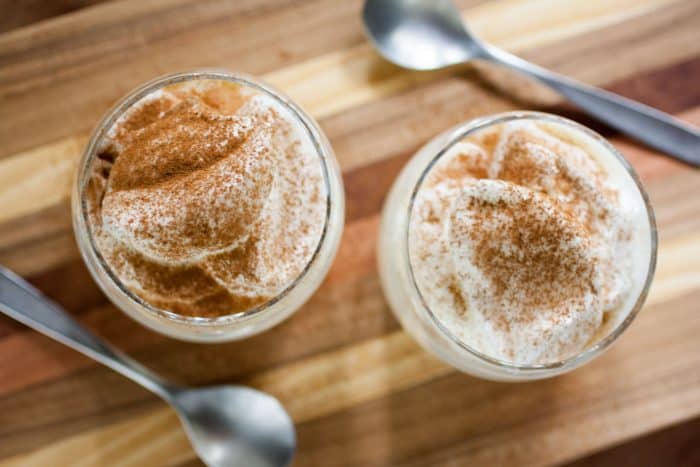 Once the custard is done you can assemble this amazing dessert.
This recipe serves 2 portions, but it's very easy to double it if necessary.
Hot or cold? I enjoyed mine while it was still hot. I set the other portion in the fridge and an hour later my boys had theirs cold. Both ways are delicious!
If you enjoy custard desserts, come and check this Homemade Dulce de Leche Pudding.
If you liked the recipe above, please consider rating the recipe and leaving a comment below! and share your picture on Instagram with the hashtag #chipabythedozen
Recipe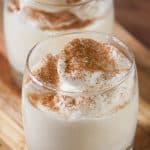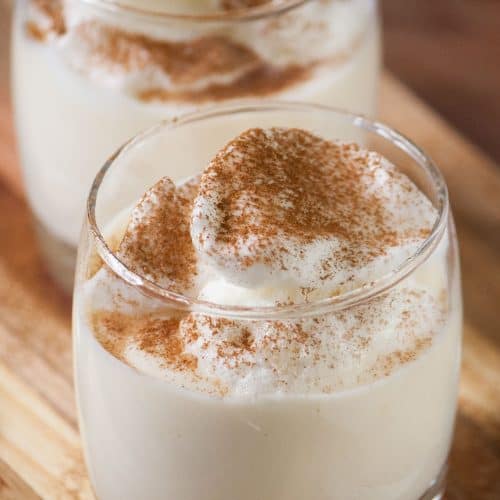 Print Recipe
Chilean Floating Islands (Leche Nevada)
Leche Nevada or Chilean floating islands is a custard base dessert, topped with meringues and a touch of cinnamon.
Ingredients
Meringue:
1

egg white

1

tablespoon

sugar
Vanilla custard:
2

cups

milk

2

tablespoons

sugar

1

teaspoon

vanilla extract

1

egg yolk

2

tablespoons

cornstarch

Cinnamon to sprinkle
Instructions
Meringue: In a small bowl, beat egg white with an electric mixer. Add 1 tablespoon of sugar and beat until it is shiny. Set aside.

Custard: In a large saucepan, add 1-¾ cups of milk, 2 tablespoons of sugar and 1 teaspoon of vanilla. In low heat bring to a simmer. Scoop some meringue with a spoon. Using another spoon gently transfer meringue from spoon to spoon, into milk.

Poach for 1 minute each side. Remove from heat and set them on a plate.

In a small bowl, mix well ¼ cup of milk, 2 tablespoons of cornstarch and 1 yolk. Slowly pour this mixture into the milk and stir constantly over low heat. Let it cook for 2 minutes (stirring constantly).

Serve custard in 2 serving glasses. Place 3 meringues on top and sprinkle with ground cinnamon.
Notes
This dessert can be served hot, or it can be chilled for 1 hour before enjoying.
The amount of sugar I use in this recipe may seem small. If you like it sweeter, add more.
Nutrition